Tennessee Senate race: Phil Bredesen goes all in on pledge to break with Democrats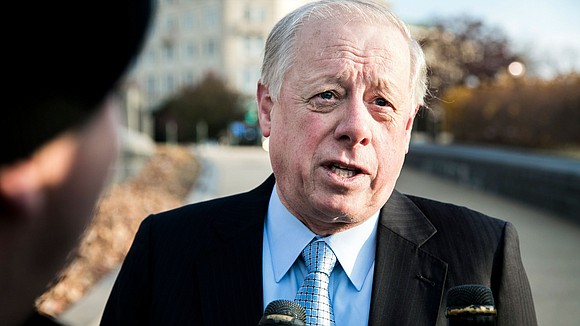 By Dan Merica, CNN
(CNN) -- Democratic Senate hopeful Phil Bredesen is going all out to highlight his pledge to break with his own party as he seeks to win in conservative Tennessee.
Bredesen, a popular former governor who is mounting a stiff challenge to Republican Rep. Marsha Blackburn, announced Friday that if he were in the Senate, he would vote yes on Kavanaugh despite the sexual assault allegations leveled by professor Christine Blasey Ford.
"I believed that Judge Kavanaugh initially met this test, and I was prepared to say 'yes' to his nomination prior to Dr. Ford's coming forward," Bredesen said in a statement. "While the subsequent events make it a much closer call, and I am missing key pieces of information that a sitting Senator has, I'm still a 'yes.'"
Bredesen's break with the majority of his party on Kavanaugh highlights the political reality facing Democrats running in red states, who often try to distance themselves from national Democrats in order to appeal to more moderate and conservative voters.
Bredesen followed up the statement that distanced himself from his party with a pointed TV ad, released first to CNN, that spells out his pledge to break with the left if he is elected in November.
Bredesen has made the case before, including in a spot where he made clear he was "not running against Donald Trump," but the ad also highlights the Senate candidate's recent pledge that he would oppose New York Sen. Chuck Schumer as the Democratic leader in the Senate if he beats Blackburn.
"You know me. When I first ran for governor, they said I'd bring in an income tax. It was just a scare tactic. I proved them wrong," Bredesen states straight to camera, casting a number of Republican attacks against him as nothing more than scare tactics.
"Today, the new scare tactic isn't an income tax, it's that I will somehow be Chuck Schumer's lap dog," Bredesen says. "I don't even support him. Nobody is going to tell me how to vote. After 16 years, Congresswoman Blackburn has become Washington. I want to change Washington."
The ad, titled "You Know Me," will begin airing statewide and on digital platforms Friday, according to a release from the Bredesen campaign.
The ad also features a clip of Blackburn, who represents Tennessee in the House, commending Bredesen as governor for working "diligently" to control the state budget costs. Bredesen's campaign has used the clip in earlier digital ads.
"Phil Bredesen's campaign is bought and paid for by Chuck Schumer, Michael Bloomberg, and national Democrats," Abbi Sigler, a campaign spokeswoman, said in a statement. "He donated $33,400 to Hillary Clinton and wanted her to be our President. Tennesseans want a conservative in the Senate, and they know Marsha is the only candidate in the race who will represent their values."
It's a line of attack Blackburn used when Bredesen first announced he would not be supporting Schumer during the duo's first Senate debate, the congresswoman simply noted that the former governor could have run as an independent or a Republican.