Congresswoman Sheila Jackson Lee Statement on the Confirmation of Mark Norris to be a Judge in the Western District of Tennessee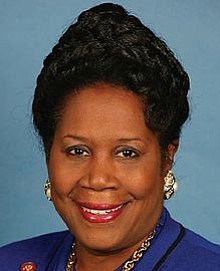 WASHINGTON, DC – Congresswoman Sheila Jackson Lee, Ranking Member of the House Judiciary Subcommittee on Crime, Terrorism, Homeland Security and Investigations, and senior member of the House Committees on Judiciary, Homeland Security, and Budget, released this statement on the confirmation of Mark Norris to be a federal district court judge:
"It is regrettable that the United States Senate has confirmed Mark Norris to be a district judge on the United States District Court for the Western District of Tennessee. As a state legislator and Majority Leader of the Tennessee State Senate, Mr. Norris developed an appalling record in opposition to equality. Indeed, he boasts a dubious and infamous record, including: sponsorship of a resolution, the Tennessee Heritage Protection Act, which would prohibit the removal of confederal monuments from public spaces and parks in Tennessee; support of Tennessee's strict voter ID law in addition to which he advocated for a provision that would have required proof of citizenship in order to vote; and work to undermine Obergefell v. Hodges, the Supreme Court's landmark civil rights case ensuring marriage equality for all, by pushing for the LGBTQ erasure bill, which would have excluded same-sex couples from legal protections by barring courts from interpreting terms like "husband" or "wife" to mean spouse.
"The Senate's authority to advise and consent must be exercised in conjunction with constitutional aspirations, the first of which is to create 'a more perfect union.' The confirmation of Mr. Norris to the federal bench is an insult to this tradition."