Democrats Need Latino Voters -- But Fret Too Many Will Skip the Midterms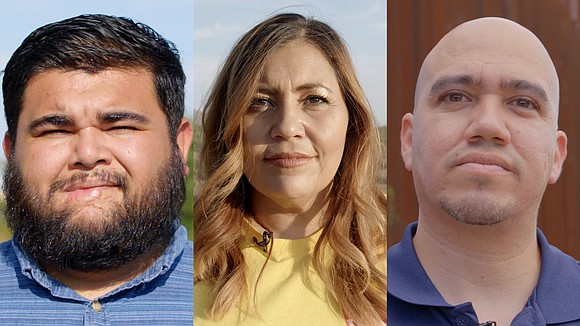 By Eric Bradner and Maria Santana
Latino voters are angry at President Donald Trump. But that doesn't mean their anger will carry Democrats into House and Senate majorities in November.
Democrats had hoped that Trump's actions -- from attacking Mexicans at the outset of his presidential campaign to separating children from their parents at the southern border -- would galvanize Latinos who have historically skipped midterm elections.
Now, with just three weeks before the election, and early voting started in most key states, some Democrats are seeing warning signs that the anti-Trump sentiment isn't translating into votes with Latinos the way it has with women and African-Americans -- and that some candidates in key races have ignored the expensive and time-consuming task of turning out new Latino voters.
"People hate Donald Trump, but by itself, that isn't going to do it. You have to have the right messenger and the right message," said Cristóbal Alex, the Latino Victory Fund president and Hillary Clinton campaign veteran.
Privately, Democratic strategists say they fear their candidates in several key races are failing to reach Latinos. Among those they are worried about: Rep. Kyrsten Sinema, the Arizona Senate candidate who has cast what progressives see as troubling votes on immigration issues, might have to rely on Democratic gubernatorial hopeful David Garcia to reach Latinos. And Florida Sen. Bill Nelson, whose re-election campaign got off to a sluggish start as Republican Gov. Rick Scott beat him to the airwaves -- though he has recently made an increased effort to court Puerto Ricans in Florida.
Several congressional races concern Democrats, too, with heavily Latino districts in California, Texas, Florida, Arizona and Nevada potentially determining which party controls the House next year. At the top of the list is Florida's Miami-based 27th District, where former Bill Clinton health and human services secretary Donna Shalala -- who does not speak Spanish -- is trailing badly among Latino voters against Republican broadcast journalist Maria Elvira Salazar in a majority-Hispanic district that Hillary Clinton won by 16 percentage points in 2016.
In Texas, Rep. Beto O'Rourke, the online fundraising record-smasher challenging Republican Sen. Ted Cruz, is a fluent Spanish-speaker who has campaigned in regions Democrats have ignored for decades. He's "an honorary Latino," said Alex, a fellow El Paso native.
But a troubling sign for Democrats came in September, when Republicans won a state Senate special election in a heavily Latino district Clinton won by 12 points in 2016.
"All this talk about a 'blue wave'? Well, the tide is out," Republican Lt. Gov. Dan Patrick said at the GOP candidate's victory party that night.
Polls have also shown O'Rourke's name identification lower among Latino voters, and have him performing worse with Latinos than Clinton did two years earlier. Cruz, who is of Cuban heritage, has approached or hit 40% with Latinos in some polls -- denying O'Rourke the sort of overwhelming margin he'd need to win the state.
"Texas is a no-vote state. If Latinos turned out, they could determine the direction of that state," said Jessica Reeves, the chief operating officer of VotoLatino, a left-leaning nonpartisan group that registered more than 100,000 voters this cycle.