Paula Abdul: Inside the Heart of a Pop Music Legend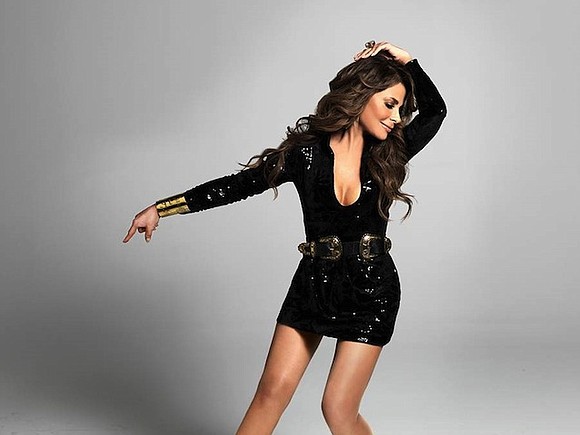 On October 3rd, Paula Abdul hit the road on her North American tour; a tour that's been more than twenty-five years in the making, since her 1992 Under My Spell tour which grossed $60 million in ticket sales (a mint by 1992 standards), yet also yielded some tragedy that almost sidelined the beloved performer forever. The world knows Paula at the plucky, iconic dancer and popstar turned American Idol judge, turned legacy performer. What people may not know is that this Grammy-winning legend had to climb a mountain of adversity, both physical and emotional, to dance again.
For Abdul, this 2018 Straight Up Paula! tour is a miracle in the making. When audiences come out to see her this fall, they will bear witness to one of the greatest comeback stories in show business history. Because of Abdul's preference for handling tough times privately, our conversation may shock you, and it will also make you root for her. Abdul's imitable strength is in her refusal to allow her story to end with tragedy. She insisted on a second act with her long running stint on American Idol as the judge with heart, to Simon Cowell's stone-cold blunt criticisms of aspiring vocalists. The show introduced her to a new generation of fans. Her Straight Up Paula! tour is a triumphant third act where she'll share, not only her catalog of music and iconic choreography, but her surprisingly poignant life story.
Beyond singing and dancing, it was Abdul's million-dollar smile, huge heart and humble responses during interviews that captured the publics' affections and helped to define an entire generation. Beginning with her first #1 hit, Straight Up, in 1988, Paula Abdul was a Gen X darling of epic proportions. She brought something new and engaging to the mix, matching meticulous dance choreography with pop music.
Paula Abdul's warmth and accessible appeal made an entire generation smitten. As someone put it to me recently, "She could have been your best friend's sister, your cute neighbor… the girl next door you just had to get to know."
Allison Kugel: You've said that when it comes to your choreography, you would often dream the dance steps up in your mind, and then you would run to the bathroom mirror and go through the steps that you'd already envisioned. I find that so interesting, because that's how I write. I write by either talking to myself or thinking out loud, whatever you want to call it (laughs); or by having these inspired thoughts that come into my awareness. I'll then rush over to the computer and type it all out. By the time I get to my computer, it's already written, just like by the time you get to that mirror the choreography is already done.
Paula Abdul: Exactly the same!
Allison Kugel: Do you feel that when it comes to your choreography, it's being channeled through you, like it's coming from some higher source? Because that's how I often feel…
Paula Abdul: Yes, that completely makes sense to me, because sometimes I'll even question myself, like, "Where did that idea come from?" It's really strange, but sometimes I can be in this zone where it feels like auto-pilot, and I'm not even aware of it. It's kind of cool.