SoftBank's Masayoshi Son leaves empty chair at Saudi conference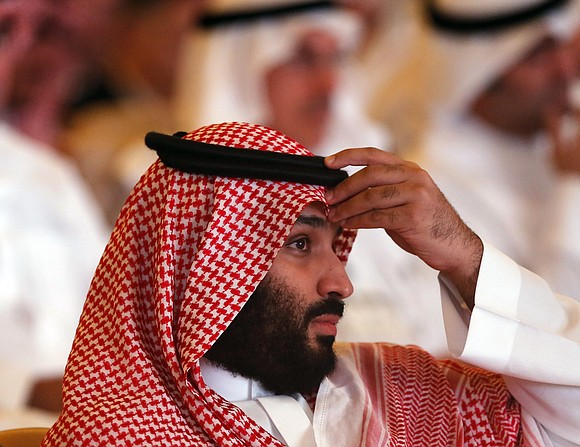 By Zahraa Alkhalisi, CNN Business
(CNN) -- A year ago, Masayoshi Son was the star guest at Saudi Arabia's investment conference, sitting alongside Crown Prince Mohammad bin Salman at the glitzy Ritz-Carlton hotel in Riyadh.
When bin Salman made a brief appearance at the same event on Tuesday, Saudi Arabia's most important partner in the tech world was nowhere to be seen. A front row seat reserved for the founder and CEO of Japan's SoftBank (SFTBY) was empty.
Son, and his chief operating officer Marcelo Claure, were both named as speakers by the Future Investment Initiative before a host of top names canceled plans to attend following international uproar over the killing of Saudi journalist Jamal Khashoggi.
Neither are now listed as speakers, although Son is mentioned as a member of the conference's advisory panel.
SoftBank has remained resolutely silent over its participation at "Davos in the desert" as the Khashoggi crisis escalated. The company didn't respond to a request for comment on Tuesday.
The exodus of executives — including the CEOs of JPMorgan Chase (JPM), Uber and Siemens (SIEGY) — has dealt a big blow to the event. The conference is part of efforts by bin Salman to transform the country's economy and shake off its reliance on oil.
Son has positioned himself as a key player in those plans, persuading bin Salman to provide $45 billion for a giant tech fund and committing SoftBank to help with some of Saudi Arabia's showcase projects.
The CEO used Saudi Arabia's oil riches to help him become one of the world's most powerful tech investors.
The kingdom provided nearly half the money for SoftBank's $93 billion tech-focused Vision Fund, which has made big investments in startups such as WeWork and Slack.
One of the Vision Fund's managing partners, Saleh Romeih, took part in the conference on Tuesday. He said the fund had recently opened offices in Saudi Arabia and the United Arab Emirates.
SoftBank has also promised to help the Saudi crown prince in his efforts to shift the country's oil-dependent economy toward new industries such as technology and renewable energy.
The Japanese company is involved in Saudi projects to build a new mega city and the world's largest solar farm.