Case Study: Creativity and Vision in Houston's Greater Fifth Ward
Architect Describes Project's Journey To Completion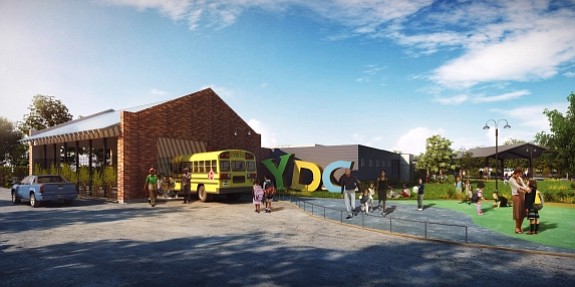 HOUSTON – When designing for a nonprofit space, keep your client's dreams in mind and focus on creativity, advises the architect for a leading firm.
"Make your client's dream a reality with creative solutions – imagine the building has a heart and soul that aligns with the organization's mission," says Katie Burch, founding partner and principal architect of PlanNorth Architectural Co.
PlanNorth designed Houston's new Youth Development Center in the Greater Fifth Ward. The YDC, scheduled to open this spring, is an intensive after school education program for elementary students. Through technology-based and hands-on instruction, YDC attendees improve their literacy and math skills to become more successful students.
The YDC's vision for a state-of-the-art 22,000 square foot campus of classrooms, labs, offices, library and a full dining hall was the primary focus for Burch and Brenham-based PlanNorth.
They thought of the site in creative terms – as if the center had its own personality and functions. For example, they dubbed the YDC administrative area the "protective arm" because it signals safety and security with open conference rooms and a welcoming atmosphere. They named the library and dining hall the "haven" because it personifies socialization and emotional development.
To read the case study, see https://bit.ly/2SgFSdq
ABOUT: PlanNorth Architectural Co., is located Brenham, Texas, and was founded in 2010. It has multiple projects throughout Texas including churches, nonprofits and unique branding strategies for businesses. It has developed sites for Coldwell Banker, Hyundai and more. It has been featured in local to national publications including Grit Daily and HR Dive, part of Industry Dive, one of the fastest-growing media companies in the U.S. reaching more than 3 million business leaders monthly.