Khashoggi killing was premeditated, Saudi attorney general says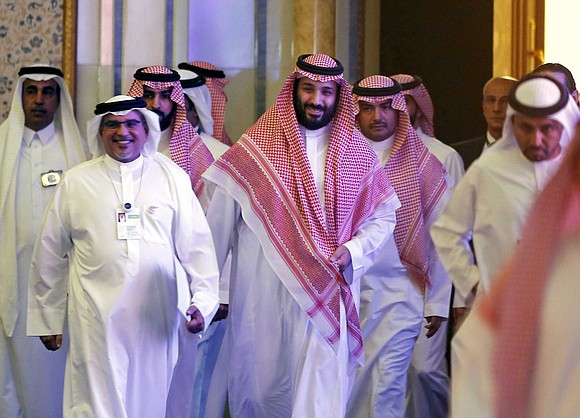 By Laura Smith-Spark and Hamdi Alkhshali, CNN
(CNN) -- The killing of the Saudi journalist Jamal Khashoggi in Saudi Arabia's Istanbul consulate was premeditated, the country's attorney general said Thursday, in what marks a further significant shift in the Saudi version of events.
According to a statement posted by the Saudi state news agency, the latest evolution in the official Saudi narrative around Khashoggi's death came after new information was received from Turkish investigators.
"The public prosecution received information from the Turkish side through the Joint Working Group between the Kingdom of Saudi Arabia and the Turkish Republic, indicating that the suspects in Khashoggi's case premeditated their crime," Attorney General Shaikh Suood bin Abdullah Al Mo'jab said.
"The public prosecution continues its investigations with the accused in accordance with the latest investigation results to reach the facts, God willing, and complete the course of justice."
The development comes as CIA director Gina Haspel is set to brief US President Donald Trump on the investigation into Khashoggi's death.
Haspel traveled to Turkey on Monday, apparently to assess information the Turks have collected on Khashoggi's killing inside the Saudi Consulate in Istanbul. The Washington Post reported Wednesday that Haspel listened to audio purportedly of his interrogation and murder while she was in Turkey. Trump also said the US has sent officials to Saudi Arabia to get more information on the killing, which has spiraled into a crisis.
Turkish investigators continue to hunt for clues to the whereabouts of Khashoggi's body.
Meanwhile, Khashoggi's eldest son has left Saudi Arabia, a source close to the family told CNN. Salah bin Jamal Khashoggi is a dual US-Saudi citizen and had been unable to leave Saudi Arabia after his passport was restricted by the kingdom some months ago.
News of his departure came two days after he was pictured shaking hands with Saudi Crown Prince Mohammed bin Salman and his father, King Salman, in Riyadh.
Saudi minister: Khashoggi's death 'a murder'
Saudi Arabia initially maintained that Khashoggi, who had been writing critical columns in The Washington Post, had left the consulate alive on October 2. Then, in a public admission Saturday, Saudi Arabia claimed that Khashoggi died when a discussion turned violent.
In private, officials have offered a changing narrative. In a version offered by an official on Tuesday, the original plan was to persuade Khashoggi to return to Saudi Arabia, and if he refused, to drug him and take him to a safe house in Istanbul. But Khashoggi became agitated, the official asserted, and he died in a chokehold.
Riyadh has maintained that neither bin Salman nor King Salman knew of the operation to target Khashoggi. US officials have said such a mission -- including 15 men sent from Riyadh -- could not have been carried out without the authorization of bin Salman, the country's de facto ruler.
After Saudi Arabia admitted over the weekend that Khashoggi was killed October 2 in its Istanbul consulate, five high-ranking officials were dismissed, including bin Salman's media chief and the deputy head of the Saudi intelligence service. Eighteen people were arrested.