Lights On Afterschool! Celebrations Planned Downtown Houston Oct. 25 Spotlight Critical Need for Afterschool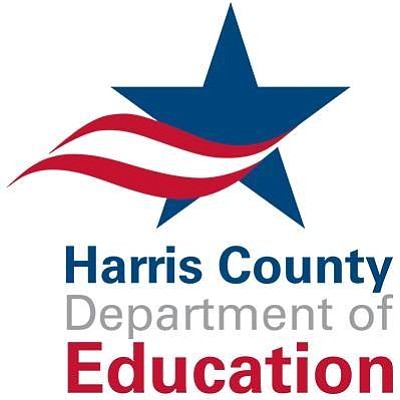 Afterschool organizations throughout greater Harris County align to put afterschool in the spotlight with a morning rally at Houston City Hall's Legacy Room. In the evening, Harris County Department of Education's CASE for Kids hosts an evening folk concert with the Hobby Center for the Performing Arts and Musiqa.
Morning: 10-11 a.m. Greater Houston Lights On Alliance Rally, Houston City Hall Legacy Room, 901 Bagby, Houston, Texas 77002 with afterschool organizations throughout Houston with Council Member Robert Gallegos, District I, presenting a proclamation. Youth presentations include seniors from Heights High School, a college freshman who benefitted from afterschool, youth chorus, and more.
Afternoon/Evening: 6-8 p.m. Hobby Center for the Performing Arts, 800 Bagby, Houston, Texas, 77002. Folk music with nonprofit Musiqa as musicians perform for about 300 students, complete with glow sticks and sing along moments for the entire family. Center for Afterschool, Summer and Enrichment for Kids, or CASE for Kids, afterschool programs from Sheldon ISD (Carroll Elementary), Houston ISD (Benbrook, Briscoe, Lyons, Park Place, Whidby, elementary schools) and charter school Academy of Accelerated Learning. Includes interview opportunities with families who depend on afterschool.
Facts about afterschool:
• Most juvenile crimes occur between the hours of 3-6 p.m. when children are left home alone after school.
• Afterschool provides opportunity for students to improve academic skills, explore new hobbies, engage with positive role models and exercise creativity.
• In Texas, 880,636 children are enrolled in afterschool; 1.5 million are waiting for available programs; and 935,057 are alone and unsupervised after school.
• Texas parents strongly support afterschool. Eighty percent of parents support public funding for afterschool; 69 percent say afterschool helps them keep their jobs; 62 percent say afterschool excites kids about learning; and 68 percent say afterschool reduces the likelihood that kids will engage in risky behavior.
Greater Houston Lights On Alliance Members: Harris County Department of Education's Center for Afterschool, Summer and Enrichment for Kids (CASE for Kids), Houston Endowment, the City of Houston, the YMCA of Greater Houston, Boys & Girls Clubs of Greater Houston, Houston Independent School District, the South East Texas After-School Association; the Education Foundation of Harris County, Harris County Precinct 1, Harris County Precinct 2, Out2Learn, United Way, and Houston Parks & Recreation Department's Mayor's After-School Achievement Program.
About Harris County Department of Education: HCDE provides special education, therapy services, early education, adult education and after-school programming. Services are funded by government grants, fees and a local property tax of less than $9 per homeowner. For every dollar in local property tax collected, HCDE provides $4.70 in services to the 25 Harris County school districts. We operate four campuses for students with profound special education needs and adjudicated or recovering youth who require a low, student-teacher ratio and highly structured environment. One-hundred percent of students served on HCDE campuses are at-risk. We are governed by an elected board of seven trustees and have1,076 employees and 33 facilities, including 15 Head Start centers. More info at www.hcde-texas.org.