Gordon could be hurricane when it hits Gulf Coast Tuesday night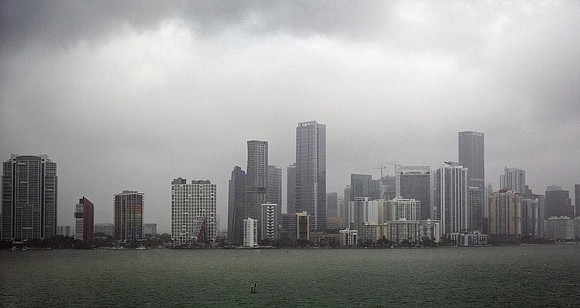 By Jason Hanna, Ed Lavandera, and Nick Valencia, CNN
(CNN) -- Tropical Storm Gordon, which may ramp up to become a Category 1 hurricane before it makes landfall late Tuesday, brought tropical-storm force winds to the Alabama and western Florida Panhandle coasts.
The National Hurricane Center said Gordon should weaken rapidly after it moves inland from the central Gulf Coast, but that doesn't diminish concerns about flooding. It could bring potentially life-threatening storm surge across parts of coastal Louisiana, Mississippi and Alabama.
Seawater could spill onshore as high as 3 to 5 feet, spelling significant trouble for roads and towns along the coast.
"If you are less than 3 to 5 feet above sea level (in the warning area), you need to get away from that water, especially up those rivers, because that's where that water will be going," CNN meteorologist Chad Myers said.
In Bay St. Louis, Mississippi, workers cleared tables and chairs from the outdoor seating area of a bar. "This is a serious squall," said Raleigh Murphy, owner of Dan B's Restaurant and Bar. "It's part of life on the Gulf Coast, just something we have to deal with."
After marching up from the Florida Keys and lashing South Florida on Monday with rain, Gordon was centered Tuesday evening over the Gulf of Mexico, about 75 miles southeast of Biloxi, Mississippi, with maximum sustained winds of 70 mph.
Gordon is forecast to strengthen into a hurricane, with sustained winds of at least 74 mph, before it reaches the north central Gulf Coast, the National Hurricane Center said.
Tropical storm conditions -- winds of at least 39 mph -- could hit the Gulf Coast earlier.
Schools in parts of coastal Louisiana, Alabama, Florida and Mississippi were closed Tuesday, and others announced they would open for only part of their normal day.
Gordon could drop heavy rain -- generally 4 to 8 inches, but as many as 12 -- from Florida's western panhandle to southern Arkansas through Thursday, the National Hurricane Center said.
Floodgates close near New Orleans
Across the region, governments and residents are making preparations.
In Mobile, Alabama, people were topping off their vehicles' tanks with gas Tuesday morning.
"I just don't want to be caught somewhere where I have to leave and I can't because I don't have any gas," Cynthia James told CNN affiliate WALA.
On Dauphin Island, Alabama, residents and visitors didn't seem overly concerned. Many businesses and homeowners did not board up their windows. They were likening conditions to 2017's Hurricane Nate, which was mostly a rainmaker by the time it got there. Still, the Mobile region likely will see flooding in low-lying areas and winds up to 60 mph.
In Bay St. Louis, Murphy's bar opened last year for the first time since Hurricane Katrina; members of his family have owned it since 1982. The businessman said he was not overly concerned by Gordon's arrival.
He and his cousin, Lance, were relieved that the center of the storm was jogging more to the east. Lance Murphy, who referred to Gordon as a "party storm," said, "We just live through it and hope we can open again tomorrow."