How to Get A Safe Meal on the Table: Five Often-Forgotten Food Safety Basics from the Partnership for Food Safety Education
During National Food Safety Education Month, Integrate Food Safety into the Delight of Family Dinner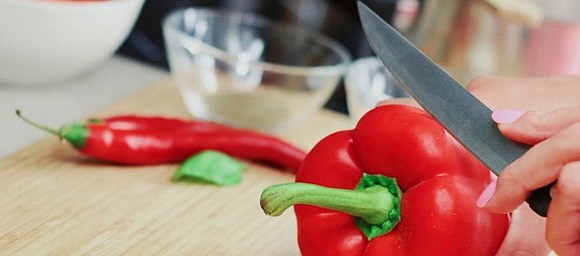 It's Sunday night and the whole family gathers around the table for a homecooked meal. This is precious time. A time to unwind. A time to sit back and enjoy each other's company. A time when you don't want unwelcomed guests – like harmful bacteria – crashing your dinner.
Peak family dining season is upon us: September is National Family Meals Month™ and Food Safety Education Month, and the holiday season is right around the corner. To set the table, the Partnership for Food Safety Education (PFSE) offers a few simple, often forgotten, food safety tips that will help prevent unwanted bacteria at your next gathering:
Before cooking and after handling raw ingredients such as meat, poultry, eggs and flour, wash your hands with warm water and soap for 20 seconds. Did you know that 97 percent of people fail to properly wash their hands when preparing a meal?*

Follow the cooking instructions on frozen food packaging for food safety and quality. Although freezing food does prevent bacteria from multiplying, the only way to guarantee your food is safe to eat is to cook food to the proper temperature.

Rinsing raw poultry (or any raw meat) in the sink is not a safety step! Rinsing your turkey or chicken just spreads bacteria around your sink, countertops and your hands.

Don't eat batter or dough that contains raw eggs or raw flour! Raw eggs and raw flour may contain harmful bacteria that could make you and your family sick. Foods are properly cooked or baked when they are heated for a long enough time and to a high enough temperature to destroy harmful bacteria.

Always use a food thermometer to ensure food has reached a safe internal temperature throughout. Note: The safe internal temperature for turkey is 165°F. Use this temperature chart for a complete list of safe internal temperatures.
"A few minor adjustments can help you make food safety your everyday routine and not an afterthought," said Shelley Feist, PFSE executive director. "Consistency in handling food safely is important whether you are preparing a nightly family dinner or hosting a holiday party. Make food safety your regular ritual."
The Partnership for Food Safety Education (PFSE) partners with Ardent Mills, Cargill, Costco Wholesale and the Frozen Food Foundation to bring to life the national "The Story of Your Dinner" initiative. These supporters have made a significant commitment to supporting families in having safe, fun and tasty meals at home.
Visit StoryOfYourDinner.org to see how simple it is to integrate safe food handling into your daily routine. The Parternship for Food Safety Education has posted recipe videos, printable recipes, fact sheets, kids' activity sheets and graphics to educate on safe food handling.
According to new observational research from the U.S. Department of Agriculture: https://bit.ly/2MyXL3r
About the Partnership for Food Safety Education
The non-profit Partnership for Food Safety Education is the originator of science-based food safety messages and the national leader in developing and disseminating information around the linkage of food safety consumer education with positive health outcomes. Food safety and health educators, and consumers, can download free food safety education information from the Partnership's website at http://www.fightbac.org/. The Partnership is the creator and steward of the popular Fight BAC!® national food safety education campaign.
The Partnership is supported by Cargill, ConAgra, Food Marketing Institute, NSF International, the Produce Marketing Association, Tyson and McDonalds Corp., Meijer Inc., and the National Pork Board among other leading industry associations, professional societies in food science, nutrition and health and consumer groups.