September is Sickle Cell Awareness Month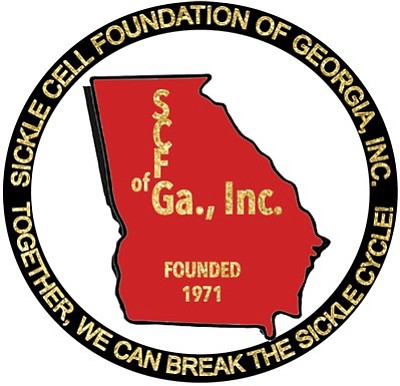 ATLANTA, Sept. 4, 2018 /PRNewswire/ -- Sickle Cell disease is a condition that affects people around the world. In Georgia there are more than 7,000 people living with Sickle Cell. "We want to raise awareness about the serious health problems associated with Sickle Cell Disease which is characterized by debilitating pain and life-threatening complications," said Deborah McGhee McCrary, CEO of the SCFG. "Awareness month is filled with health fairs, fundraisers, information on testing, and the latest research and treatments for Sickle Cell.
SCFG will host the 5th Annual Walk-A-Mile for Sickle Cell in a new historic Southwest side location, along the picturesque Atlanta BeltLine, which stitches together Atlanta's westside neighborhoods. The Atlanta BeltLine West End Trail offers a bicycle and pedestrian-safe corridor surrounded by mature trees and grasses thanks to Trees Atlanta.
The trail is also home to an art installation honoring the civil rights leadership of the past with a photography exhibition titled, Atlanta Civil Rights Movement 1944-1968. The community is invited to come out and take a leisurely walk for a great cause and join in on the fun of the day. Register today at www.sickecellga.org/walkamile.
To learn more about Sickle Cell Awareness Month contact the Foundation at 404-755-1641 or visit www.sicklecellga.org/events.
SOURCE Sickle Cell Georgia