Actress Cree Davis Portrays Icon Janet Jackson In Bet's "The Bobby Brown Story"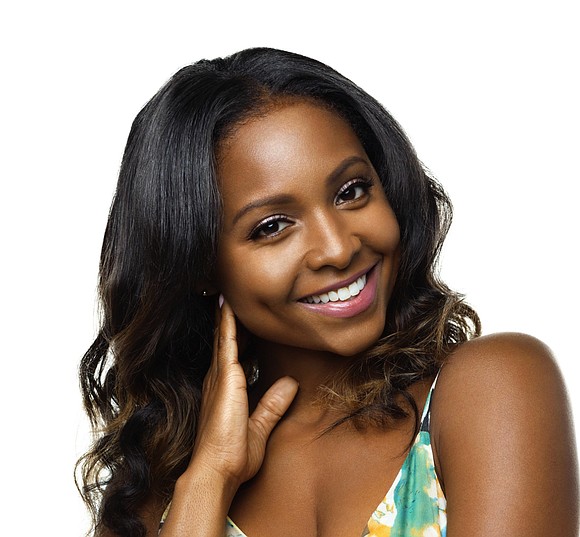 Actress and triple threat Cree Davis will portray Janet Jackson in BET's highly-anticipated two-night television movie event "The Bobby Brown Story"
that premiered September 4 and 5.
Cree took on the task of honestly portraying the scenes between Jackson and Brown. Unafraid of a dramatic challenge, Cree's professional training allowed her to tap into a vulnerable side of her persona, stretching far beyond where she had taken her craft before.
In the crowded world of entertainment, Cree Davis stands out as a contemporary versatile actress, a talented singer and an agile dancer. She taps into her training to bring to life the rarely told story of the relationship between Brown and the iconic Janet Jackson.
As an artist she played a role, bringing as much authenticity to the role as is artistically and professionally possible. Think Denzel in "Training Day and Denzel and "He Got Game" or the "Book of Eli" If an actor plays the role well, you believe he IS the character," Cree said.
"The Bobby Brown Story" picked up where the New Edition miniseries left off. It will chronicle the artist hailed as the "King of R&B's" exit from the popular '80s boy band through his solo success, and tabloid-fodder marriage to pop icon Whitney Houston. Spanning 30 years of Brown's life, the new project follows his story from the hard streets of Roxbury before being given the chance to prove himself as a solo artist. Written by Abdul Williams, executive produced by Jesse Collins and directed by Kiel Adrian Scott.
"As a singer songwriter, this talented Atlanta transplant was so inspired by the film, "The Bobby Brown Story," that she crafted a response to Bobby Brown's chart-topping "Tenderoni." Her track, "Only Girl," produced by Kevin 'Khao' Cates, Multi-platinum, Grammy-nominated Music Producer, is the female response to the song. "Only Girl" was released on September 4th.
Ask anyone about Cree and they will say that she "brings the light" into any room she enters. Cree is all about love; it's evident in her conversation and the way she lives her life.
Cree uses her talent to create a platform to help improve communities and encourage people to love on all levels and dream big.
Cree is currently compiling songs for "Love Levels," an album whose early release of "Like You" is an ode to love on all levels. The song, "LIKE YOU," is now streaming on iTunes, Apple Music, Tidal and other music streaming locations. For the video, Cree brought her dance talent to the forefront; her dance training is evident as she skillfully extends and twirls on rich, red silk while floating mid-air, reminiscent of Cirque de Soleil.
Cree is also the visionary behind the "Only Girl Movement," an initiative focused on girls and women loving and respecting themselves, each other and their committed relationships and the "Unconditional Love Movement," that inspires everyone to love unconditionally. Cree is direct, honest and speaks from the heart. www.Teespring.com/unconditionallovemovement1
Cree is committed to growing as an actress and performer. As an actress she trained with iconic acting coaches Susan Batson and son Carl Ford, whose techniques help actors like Nicole Kidman and Oprah Winfrey. She also trained with Leah Daniels Butler, famed producer and casting agent whose credits include EMPIRE, THE PAPERBOY and THE BUTLER. Cree completed international studies in Berlin, Germany in the Berlinale Talents Program and is credited with film acquisitions at the Berlin European Film Market.
Find out more about Cree Davis here: www.creedavis.com