The Galleria Announces Retailer Updates and Happenings
Shopping Destination Elevates Customer Experience with New Additions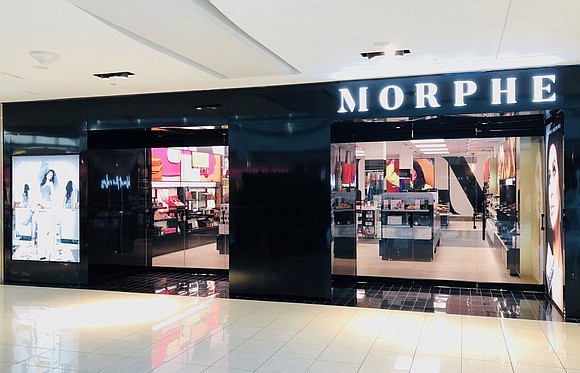 HOUSTON, TX – September 6, 2018 – Simon, a global leader in the ownership of premier shopping, dining, entertainment and mixed-use destinations, is pleased to announce new retailers, relocations and noteworthy happenings at The Galleria.
COMING SOON
Breitling: A specialist of technical watches, Breitling has played a crucial role in the development of the wrist chronograph and is a leader in this complication. The firm has shared all the finest moments in the conquest of the skies thanks to its sturdy, reliable and high-performance instruments. The world's only major watch brand to equip all its models with chronometer-certified movements, the ultimate token of precision, Breitling is also one of the rare companies to produce its own mechanical chronograph movement, entirely developed and manufactured in its own workshops. This family business is also one of the last remaining independent Swiss watch brands.
Location: Level 1, near Galleria Financial Tower // 865 square feet// Opens Fall
Dance With Me: Founded by champion and celebrity dancers—Maks & Val Chmerkovskiy, and Tony Dovolani from Dancing With the Stars—Dance With Me dance studios offer the ultimate dance experience blending fun, ease, and comfort with quality dance instruction— in the most beautiful dance studios. Our first-rate services include private dance lessons, group dance classes, social practice parties, and memorable events guaranteed to intrigue beginners and inspire over-achievers.
Location: Level 1, along Westheimer, next to Galleria Tower II // 2,702 square feet // Opens Fall
Invicta: Invincible in detail since 1837, Invicta is known for offering supremely crafted timepieces for modest sums to satisfy the evolving fashion needs of its dedicated fans. Invicta watch stores showcase the world's largest selection of Invicta style accessories for men and women.
Location: Level 2, near Galleria Financial Tower// 767 square feet // Opens Fall
Maje: Bohemian chic, solar and joie de vivre, the Maje spirit is resolutely feminine, understated, glamourous and bold. Maje has created its own language of style and sketches a subtle difference between modernity and quirkiness, with authentic pieces and sharp details.
Location: Level 1, Saks Fifth Avenue Wing // 1,710 square feet // Opens Winter
Musaafer by The Spice Route Company: A 100-day journey across India is weaving together a dazzling, magical tapestry of centuries-old regional cuisine, hidden street food, spices and post-colonial cultures. The result: a menu that will combine authenticity, tradition and a playful, fresh sense of unbridled culinary exploration. A high energy bar and lounge will be a major feature of the restaurant, serving "farm to glass" artisanal cocktails. Musaafer is the first restaurant for The Spice Route Company in the US, with Houston being the inaugural location for the concept that will be developed in other major cities in the future.
Location: Level 2, Saks Fifth Avenue Wing across from Nobu // 10,000 square feet // Opens Winter
Popbar: Popbar serves handcrafted gelato, sorbetto, and yogurt in a new way – on a stick. All pops are made in-house daily with all natural ingredients. On the menu, guests will find 40+ rotating flavors ranging from classics (Chocolate, Vanilla) to the more unique (Green Tea, Passion Fruit), and even seasonal ones too (Watermelon, Pumpkin Pie). Pops are customizable with premium dippings and toppings that include dark, milk, and white chocolate, nuts, sprinkles, waffle cone, caramel corn, and more.