Hurricane Florence, already a monster, is due to strengthen as 1 million people are told to flee the US East Coast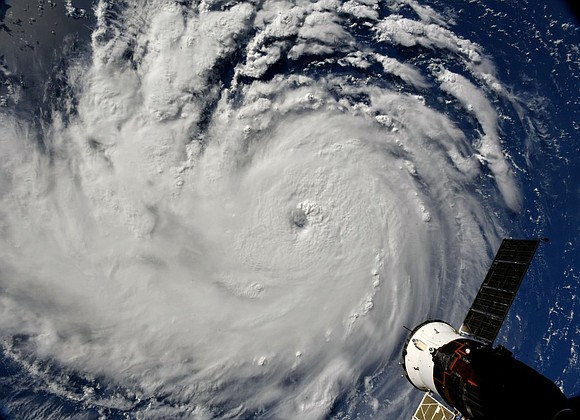 By Jason Hanna, Kaylee Hartung and Susannah Cullinane, CNN
(CNN) -- Hurricane Florence has potential to cause "massive damage" to parts of the southeastern and mid-Atlantic United States -- and not just in the coastal areas where the storm aims to make landfall Thursday night, officials warned.
More than 1 million people face mandatory evacuation orders Tuesday in coastal areas of Virginia, North Carolina and South Carolina, as one of the strongest hurricanes to churn toward the eastern seaboard in decades -- a Category 4 storm that may approach Category 5 strength -- nears shore.
Tropical-storm-force winds are due to reach the coasts of North and South Carolina late Wednesday night, and hurricane-force winds may be felt around noon Thursday, ahead of a landfall likely Thursday night, CNN meteorologist Chad Meyers said.
Powerful storm surges and winds will pose deadly threats, as will long periods of heavy rain. Beyond the Carolinas and Virginia, the threat of inland flooding extends into next week to parts of Tennessee, Georgia, West Virginia, Ohio, Maryland and Pennsylvania, forecasters said.
"This will be a storm that creates and causes massive damage to our country," Jeff Byard, Federal Emergency Management Agency associate administrator, said Tuesday morning.
"It is going to be ... a long-term recovery," Byard said. "This is not going to be a storm that we recover from in days."
Latest developments
• As of 8 a.m. ET Tuesday, Florence's center had maximum sustained winds of 130 mph and was about 950 miles east-southeast of Cape Fear, North Carolina.
• Florence is expected to restrengthen Tuesday and "be an extremely dangerous major hurricane through Thursday night," the NHC said.
• Among the storm's threats later this week: Life-threatening storm surges -- up to 12 feet -- along the coasts and up to 30 inches of rain over parts of the Carolinas and Virginia through Saturday.
• "As the storm system lingers through the weekend, there will be heavy rain and flooding throughout the Mid-Atlantic region, with the biggest flood threat in the Carolinas," CNN meteorologist Michael Guy said.
• Mandatory evacuations have been ordered for the entire South Carolina coastline, effective at noon Tuesday, and for parts of coastal North Carolina and Virginia.
• Though not every coastal area in North Carolina was under mandatory evacuation Tuesday morning, "I believe that people should be evacuating the coast of North Carolina," Federal Emergency Management Agency Administrator Brock Long told CNN's "New Day."
• Hurricane and storm surge watches are in effect in those states, the National Hurricane Center said.
• The watches extend from Edisto Beach, South Carolina northward to the North Carolina-Virginia border, including the Pamlico and Albemarle Sounds. Those areas are at risk for hurricane conditions and "life-threatening inundation from rising water moving inland from the coastline" during the next 48 hours, the NHC said.
• The hurricane's center weakened slightly Tuesday morning, but the storm should get stronger, Myers said Tuesday morning. "We do expect (the storm's) eye to get its act together again later today and become that almost-Category 5 storm at 150 to 155 mph," he said.