New A&E Documentary Special by Marlee Matlin Aims to Change Misperceptions about Deaf Families
Follows Season 4 of Born This Way, unscripted reality show breaking down disability stigmas, which was nominated for four Creative Arts Emmy Awards last weekend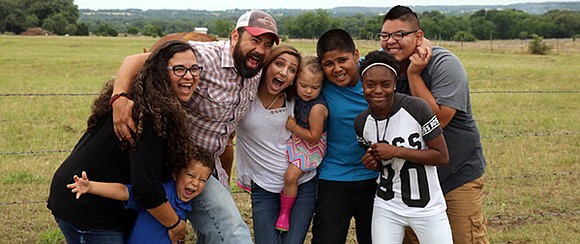 Los Angeles, California, Sept. 11 – On the heels of the Creative Arts Emmy Awards this weekend, a new documentary special will air on A&E on Wednesday. Executive produced by Academy Award-winner Marlee Matlin, Deaf Out Loud follows three predominantly deaf families as they raise their children in a hearing world. With many differing opinions about how deaf children should be raised swirling in the social consciousness, these families work to forge their own paths forward and combat the daily social stigmas many deaf people face.
"People of all backgrounds need to see positive representations of themselves, both as people with satisfying personal lives and as people who can perform successfully in the workplace," Executive Producer Jonathan Murray said. "Those positive images will change for the better the way the greater society sees people who are deaf and those with disabilities, opening up more opportunities for them."
Deaf Out Loud is produced by Bunim/Murray Productions, which has produced a variety of diverse reality-based television, including The Real World, Keeping Up with the Kardashians and Born This Way.
Deaf Out Loud airs on Wednesday, September 12 at 8:00 p.m. ET / 7:00 p.m. CT.