Next Generation Entertainment Center Now Open in Katy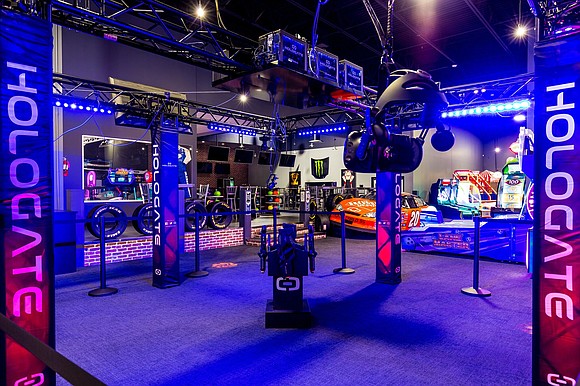 Katy is now home to a one of a kind entertainment experience at iRACE, a 60,000 square foot facility. iRACE features the only two-level indoor race track in Texas along with high tech virtual reality games, NASCAR simulators, iBLAST, bowling, arcades and Mike's Garage restaurant.
iRACE is located at the Katy Ranch Shopping Center behind Northern Tools. With over 37,000 square feet of racing surface, a ¼ mile track with two race levels, a tunnel and the fastest indoor electric go karts in Texas, iRACE delivers adrenaline in mass quantities. Director of Operations, Michael Barron says iRACE takes entertainment to a new level.
"We visited entertainment centers all over the US, walked the aisles of entertainment conferences and asked Houston, Katy and Sugarland residents what they wanted to see in indoor entertainment venues. iRACE is exactly what they asked for," said Barron.
While iRACE is open 7 days a week to the public, Barron says its 5,000 square feet of meeting space is especially attractive for clients seeking a unique venue for team building and corporate events. iRACE's party suites are unique in that they offer a bird's eye view of the race track from their second-floor private viewing deck. In addition to the entertainment, Mike's Garage is situated next to the bowling lanes and offers a wide variety of wines, beer and a menu that features "hand held foods."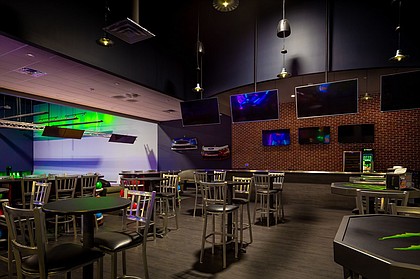 iRACE invites Katy residents to visit its website at iraceusa.com, sign up for free races and learn more about this incredible entertainment center. For interviews and story content contact Twyla Grimes at twyla@iraceusa.com. For more information visit www.iraceusa.com & like us on Facebook @iracekaty