Oprah Winfrey helps Freestore Foodbank volunteers make meals for Cincinnati school kids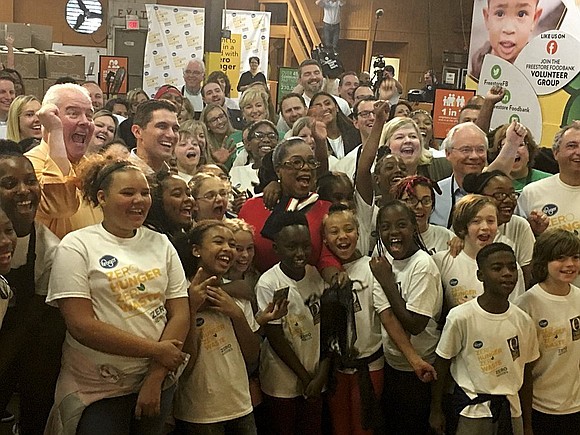 By Ally Kraemer
CINCINNATI, OHIO (WCPO) -- Oprah Winfrey will help volunteers pack meals for school children on Tuesday.
Winfrey surprised 100 volunteers just before noon at Freestore Foodbank as part of Kroger's Zero Hunger, Zero Waste month.
One in six Tri-State residents are at risk of hunger, according to Freestore Foodbank. More than over 80,000 are kids.
More than one in 10 families in Greater Cincinnati have worried about running out of food for their kids before they could get money to buy more.
That's according to the 2017 Child Well Being Survey. The University of Cincinnati polled 2,700 adult caregivers across the region for the survey on behalf of Cincinnati Children's Hospital Medical Center, Interact for Health and United Way of Greater Cincinnati, which sponsor the survey to gauge the health of local children every five years.
Volunteers will join Winfrey for an "O, That's Good!" pizza party after they assemble meals.