Therapy dogs, Houston Ballet, soothing songs and interactive stories spotlight exclusive Autism and special learning needs event!
Monday, Sept. 24 beginning at 10 a.m.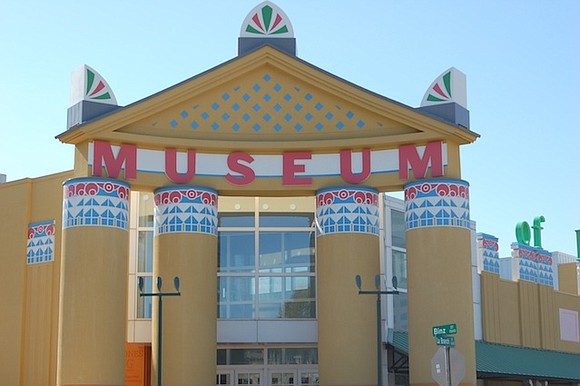 The Children's Museum of Houston will host Explore Abilities Day. Explore Abilities Day is an opportunity for kids with Autism Spectrum Disorders (ASD), sensory processing differences, and special learning needs to explore the Museum. Doors will be closed to the public. There will be no music and sound-reducing headphones will be available. Outside food and drinks will be allowed (Fresh Café will be closed).
SPECIAL EVENTS:
Therapy Dogs: Pet and take pictures with Faithful Paws' therapy dogs!
Event Time: 10 a.m. in Tree Top.
Houston Ballet's Creative Movement: Use focus and balance while you dance and move.
Event Time: 10 a.m. in PowerPlay Alcove.

Music Therapy: Relax to soothing music from Kate Harrison Music Therapy.
Event Time: 10 a.m. in One World.
Children with Disabilities Interactive: Participate in a legal rights workshop by Hegwood Law Group.
Event Time: 11 a.m. in Brown Auditorium.
Social Thinking Story Time: Success on the Spectrum will conduct an interactive story time.

Event Time: 11:30 a.m., 12:15 and 1 p.m. at Parent Resource Library.
WHEN:
Explore Abilities Day, September 24, 2018
*Activities, events, and times subject to change.
WHERE:
Children's Museum of Houston, 1500 Binz St., Houston, TX 77004
HOURS/COST:
• EXPLORE ABILITIES DAY SPECIAL HOURS: 10 a.m. – 3 p.m.
• Explore Abilities Day Admission: $5 per person. Children under one/Museum Members: Free.
• Pre-registration required. Contact Lydia Dungus: ldungus@cmhouston.org or (713) 535-7238.
• For more information, visit www.cmhouston.org or call (713) 522-1138.