After Anthony Bourdain's death, 'Parts Unknown' enters uncharted territory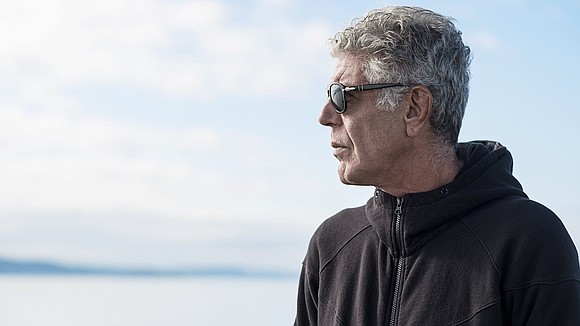 By Sandra Gonzalez, CNN
(CNN) -- As someone most at home in a pair of broken-in jeans and a faded t-shirt, Anthony Bourdain once joked that putting on a suit to go to an awards show felt like making a court appearance.
"Not that I've ever been in court," he quickly told the red carpet reporter who'd posed a question about his black tuxedo.
The truth is, says Sandy Zweig, an executive producer at Zero Point Zero Productions, the company behind Bourdain's eponymous travel series, he was always willing to show up to events, even if it meant a temporary departure from his signature attire.
"I think he was always happy about it," she tells CNN. "Tony was the sort of public face of the show, but he knew well that there were lots of people working to make it really happen. I think that it was always a nice moment to have those people acknowledged as well."
Zweig, speaking to CNN ahead of this year's Creative Arts Emmys, knew the event would be a "bittersweet" affair if there ever was one.
Bourdain and the program he hosted on CNN were honored with multiple Emmy nominations in July, a little more than one month after the beloved host died by suicide.
Bourdain was honored with two nominations, while his show, "Anthony Bourdain: Parts Unknown," earned six nominations overall. The show's digital extension, "Explore Parts Unknown," also scored a nomination.
The show won six awards, including two individual honors for Bourdain.
Getting the Emmy nominations so soon after Bourdain's unexpected death, gave those who worked with him on the show "something to sort of be happy about" in the midst of great grief, Zweig says.
"Tony was really proud of the programs that we submitted this year," she says. "I think it's going to be hard. Obviously, it would be wonderful to walk away with some awards, but, I think, regardless, it's going to be a challenging day."
On September 23, CNN will premiere the final episodes of "Parts Unknown."
Deciding how best to make use of the footage gathered in the time before Bourdain's death left Zweig and the rest of the team behind the series in a kind of uncharted territory to which they were not accustomed.
Zweig says, however, there was never a question about whether or not they would use the footage. She calls it "the right thing to do."
"It's part of Tony's legacy," she says. "Obviously, the perspective of watching them changes after Tony's death but at the same time our goal was to try and execute them in the way that they were intended."
Bourdain died while filming for the twelfth season was in progress. With the exception of the premiere, the episodes will not feature his narration or writing, but make use of the material obtained in the field, Zweig says.
"United Shades of America" host W. Kamau Bell accompanies Bourdain to Kenya in the season opener. Other episodes will take place in Asturias, Spain; Indonesia; West Texas, and New York City's Lower East Side.