Censoring 'Black-ish' was a craven move to satisfy Trump's base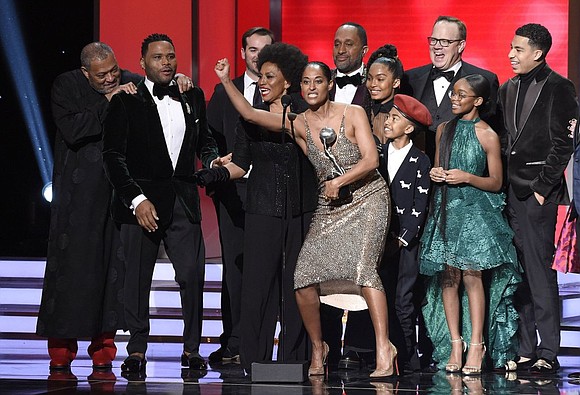 By Clay Cane
(CNN) -- "Black-ish" creator Kenya Barris is the latest public figure refusing to be owned by our current political climate. Like Colin Kaepernick, he will not sacrifice his voice to conform to a system that caters to President Donald Trump and his supposedly profitable fan base. Barris recently told The Hollywood Reporter he is departing ABC, a network the magazine describes as led by executives "forthright about their desire for more red-state programming since Trump's win," for Netflix.
Barris revealed that his last straw with ABC was the network's shelving -- and as the magazine adds, all but erasing from existence, with scripts and copies nowhere to be found -- "Please, Baby, Please," a "Black-ish" episode that included news footage of NFL players protesting, Charlottesville and Trump (which had been scheduled to air on February 27). The network jettisoned the episode reportedly because executives "feared they'd be alienating the very population they'd tried so hard to court."
Top executives from Disney, which owns ABC, declined to give comment to The Hollywood Reporter, though this summer ABC Entertainment president Channing Dungey told them, "Things are cyclical and Kenya is at a point in his career where he wants to explore some different things narratively that he didn't feel he could do in broadcast."
Translation -- they were more than likely afraid of backlash from Trump and his supporters, which would likely enrage a cult-like portion of his base, whether they actually watched the episode or not. That said, I highly doubt there is a large flock of Trump supporters who watch "Black-ish," which means ABC and other television networks are wildly clueless on how to appeal to diverse bases and audiences.
Sadly, we live in a 90-seconds-or-less culture, with most folks rarely taking the time to absorb the full story, which is arguably the reason for the rise of uninformed Trump-ism in the first place. In these times of culture war, made even more toxic in the Trump administration, people like Kenya Barris are fighting for their creativity, content and voice.
It's commendable when public figures risk losing the support of a base or a demographic to stand for morals, values, respect and freedom. From Colin Kaepernick to Kenya Barris to Jimmy Kimmel (or Lena Horne to Paul Robeson during the McCarthy era), they are utilizing their wealth and positioning to access their own power, which will hopefully empower others. Trump will say and do anything for his base: sow discord, ignore the Constitution, or tell enough lies until you can no longer keep track.
Although not as profitable as deals other networks were offering, Netflix's proposal appealed to Barris because of the company's "artist first" mantra. He no longer wanted to be policed by the out-of-touch studio heads. Nonetheless, this is a risk, as network television still offers brand recognition and access to ratings as a metric of success; Barris admitted he's "fkin' terrified."
That said, the risk is still necessary, as leaving the network will allow him to avoid being policed by Trump-ism. In 2018, our President is more concerned about his own media coverage than foreign policy, tariffs, or children being jailed at the border. Remember the days when Kanye West famously said President George W. Bush doesn't care about Black people? What was Bush's response? Not a word until after he left office.