CNN Polls: Democrats hold the upper hand in Arizona, Tennessee Senate races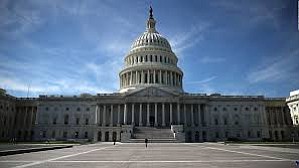 By Jennifer Agiesta, CNN Polling Director
(CNN) -- Democrats hold an advantage in two states that are critical to the party's chances of taking control of the US Senate, according to new CNN polls conducted by SSRS. The surveys show Democratic Rep. Kyrsten Sinema and former Gov. Phil Bredesen leading their Republican opponents for open seats Arizona and Tennessee, where sitting Republican senators are retiring.
In Arizona, Sinema tops Republican Rep. Martha McSally by 7 points, 50% to 43% among likely voters, while in Tennessee, Bredesen holds a 5-point edge over Rep. Marsha Blackburn, 50% to 45% among likely voters there. Roughly 1 in 6 voters in each state say there's a chance they'll change their mind before Election Day.
Likely voters are a subset of registered voters in the poll and include those most likely to turn out based on a combination of self-reported intention to vote, interest in the election and past voting behavior.
Arizona and Tennessee are two of the four states where Democrats are widely seen as having at least some chance of picking up Senate seats in November's election. The others are Texas -- viewed as more of a long-shot - and Nevada -- generally viewed as the Democrats' best chance for a Senate pickup. In order for the party to have any shot at taking control of the senate, it's almost certain that at least one seat from Arizona or Tennessee would need to go Democrats' way.
Arizona has been a Democratic target for some time on account of its changing demographic profile, though the state hasn't voted for a Democrat in major statewide elections since Janet Napolitano's turn as governor in the Bush years. Tennessee has generally moved away from its more Democratic-friendly past. Those differences are readily apparent in the two states' impressions of President Donald Trump in the new polls. In Tennessee, likely voters are about evenly split on the president's performance, 49% approve and 48% disapprove, far outpacing his nationwide approval rating in the latest CNN polling of 36%. In Arizona, by contrast, Trump fares only slightly better than his national number, with 39% of likely voters saying they approve of the way he's handling his job while 57% disapprove.
The Republican incumbents for these seats -- Sen. Jeff Flake of Arizona and Sen. Bob Corker of Tennessee -- have both been publicly critical of Trump. Approval ratings of the president are closely tied to preferences in the Senate race, according to the poll. Among those voters who disapprove of Trump's performance in Arizona, 85% back Sinema, while in Tennessee, 92% of those who disapprove of the president back Bredesen.
Democrats hope that a ticket topped by Bredesen, the state's former governor whose positive favorability ratings outstrip the negative by a 2--to-1 margin (52% favorable to 24% unfavorable among the state's registered voters), can outweigh the state's underlying Republican tilt. Blackburn, by contrast, splits public opinion, with 41% of registered voters viewing her favorably and 39% unfavorably, with 20% unsure. Bredesen's edge here is driven by cross-party appeal. Although his favorability ratings are underwater among Republicans, 28% of them have a favorable view of him, while just 9% of Democrats have a positive view of Blackburn.