Hundreds are still trapped from Florence's flooding, and 'the worst is still yet to come'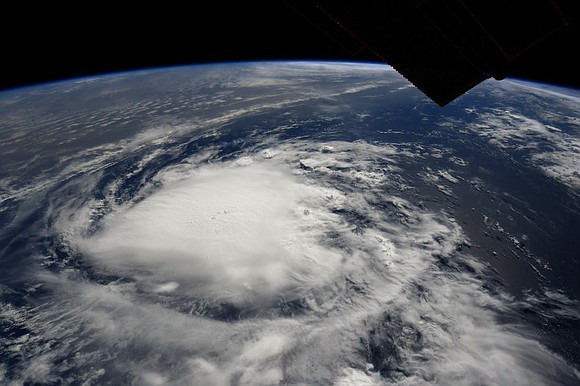 By Holly Yan, Cassie Spodak and Jason Hanna, CNN
(CNN) -- Florence's merciless deluge has already killed 18, trapped hundreds and made parts of North and South Carolina impassable -- and authorities say the worst flooding is yet to come.
The tropical depression will keep dumping rain over parts of North Carolina for the next few days, with numerous rivers expected to crest at major flood stage.
Flooding already is so bad in North Carolina that the state transportation department is telling people not to travel in the state. Numerous highways, including sections of I-95 and I-40, are closed, and road flooding has virtually cut off the coastal city of Wilmington.
More than 900 water rescues have been reported in North Carolina alone, the governor's office said -- but many more people need help. The volunteer United Cajun Navy rescue group says it was helping in Leland, where about 200 people have made calls for help, after it made numerous rescues in Wilmington.
"We're just chasing the water," United Cajun Navy President Todd Terrell said Sunday.
And in Lumberton, North Carolina -- a city submerged by Hurricane Matthew in 2016 -- residents are bracing for potential disaster as the Lumber River seeps through a patched-up gap in the levee system.
What to expect
As of Sunday evening, Florence was centered about 25 miles south-southeast of Greenville, South Carolina, the National Hurricane Center said. It was moving west at 14 mph, whipping 35 mph winds.
By the storm's end, up to 40 inches will fall in southeastern North Carolina and the northeastern tip of South Carolina, the National Hurricane Center said. Other parts of the Carolinas will be left with up to 20 inches of rain, causing significant river flooding, with some rivers not cresting until later this week.
Up to 6 more inches of rain could fall in parts of North Carolina and Virginia from Sunday evening to Tuesday evening, forecasters said. The storm should move up into West Virginia, Pennsylvania, New York and parts of New England by Tuesday, dropping 2 to 4 inches of rain there.
About 532,338 customers in North Carolina and 61,000 in South Carolina don't have power. But the number of actual people without power is far greater, since a single customer can represent an entire family.
'Let's get in the truck and get out of here'
Lumberton was still recovering from Hurricane Matthew when Florence swept through. Now, workers are racing against rising flood waters to shore up the city's main levee system before the river crests.
By Sunday afternoon, the river had reached nearly 24 feet. It is expected to crest late Sunday or early Monday around 25.7 feet. If the river gets higher than 26 feet, "all bets are off," city public works deputy director Corey Walters said.
At one point Sunday afternoon, part of a makeshift barrier meant to plug a low point in the city's main levee system gave way and river water leaked through -- prompting workers to try to shore it back up with construction equipment.