Residents can go home after Massachusetts explosions, but long road to 'normalcy' remains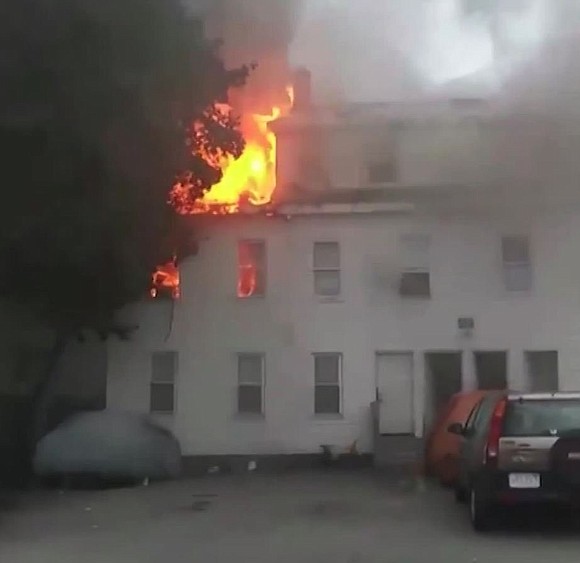 By Eliott C. McLaughlin, Eric Levenson and Mark Morales, CNN
(CNN) -- Three Massachusetts cities are nearing a critical first step of recovery -- ensuring homes are safe and have power -- after a deadly series of fires and explosions last week, Gov. Charlie Baker said.
But for families like Deborah Mojica, 43, and her son Julean Pizarro, 24, there remains an uneasy feeling even within their own homes.
"I feel terrified being inside," Mojica said. "Every time I hear the siren of a fire engine, I think, 'Oh, my God, what's happening now.' "
Mojica's comments show the broader issue still facing residents of Lawrence, Andover and North Andover on Sunday. At least one person, a teen, was killed and several more were injured when more than 60 suspected gas fires broke out in the three towns north of Boston. Thousands were evacuated, and 18,000 people lost power at one point.
National Transportation Safety Board Chairman Robert Sumwalt said Sunday that an underground regulator -- a device that measures pressure levels and then adjusts gas flow -- was attached to a gas line that was being capped off and taken out of service on Thursday. He said the NTSB would look into whether that had an effect.
By 6:30 a.m. Sunday, utility workers accessed 8,600 meters, turned them off and cleared each home of gas in the cities, the governor said. All homes should have power restored by later in the morning, he said.
Andover and North Andover announced schools will be open Monday, while Lawrence needs more time to "restore gas/electric to closed buildings and multiple other facilities in use for emergency services," according to a tweet from the school district.
"We still have a very long way to go, but we're very happy that people can return to their homes this morning," Gov. Baker said.
Andover Fire Rescue Chief Michael Mansfield likened the scene to "Armageddon."
Leonel Rondon, 18, was killed after a chimney that had been blown off a home in one of the explosions struck a car in Lawrence, CNN affiliate WHDH reported. He died at a hospital, authorities said.
Residents are still worried
Nori Soto, 38, lives in South Lawrence with her three boys ages 19, 15, and 3. She was just getting home from work late last week when she saw smoke at the home across the street.
"I saw the smoke and I had a panic attack. I ran inside my house to search for my kids and get them out," Soto told CNN. "I grabbed a bunch of my personal documents and ran to the park. It looked like it was going to explode and my knees were shaking."
Soto said she went out and bought an electric stove because she's too scared to use the gas.
"It's very dangerous. I've seen what it can do. It's like a time bomb," Soto said.
Mojica and Pizarro also live in South Lawrence and said that a fire started in the basement of their home. They were told to evacuate but stayed because they were afraid of looters taking the little they have.