Texas Standard Debuts Classic Shirt Designs for Fall Collection
Performance-Hybrid Polos tout both craftsmanship and quality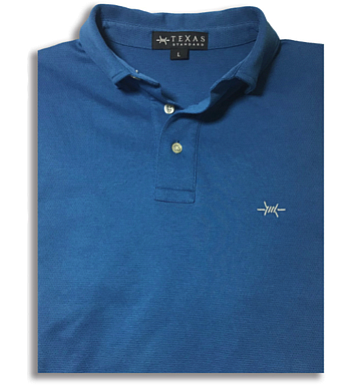 DALLAS (Sep. 10, 2018) – Texas Standard, a Dallas-based premium men's clothing and accessories brand that embodies the essence of the Texas gentleman, has released three new performance hybrid polos and six new versions of their classic, button-down sport shirts. All performance hybrid polos include Texas Standards' hidden button-down collar feature to ensure shape retention.
"These new shirt releases for the fall season speak to our versatility and showcase our commitment to craftsmanship," said Drew Bagot, co-founder of Texas Standard. "Our performance hybrid polos have a pima cotton-poly blend designed for the active lifestyle. And the sport shits successfully blend both a business and casual look for your wardrobe. The sport shirts have enough length to stay in place whether you're dressing up for a business meeting during the day or going untucked after hours for a casual dinner and drinks."
The Texas Standard performance hybrid polos are specially designed to blend comfort with style. The pique look of each of the three colors – white, gray and blue – is specifically manufactured with a matte-style finish. Opposite the shiny look of most performance polos, the Texas Standard editions showcase the look of a stylish shirt where anyone can play a relaxed, but comfortable round of golf. All polos have an embroidered Texas Standard logo on the left chest.
Each of the Texas Standard sport shirts are comprised of ultrasoft, super durable, pure cotton fabric, with a crisp button-down collar and corner-cut sleeve cuffs. All have reinforced double stitching. The six new versions include charcoal micro check, navy brown, light blue, medium navy, navy micro check and navy brown stripe. The micro check versions feature an embroidered Texas Standard logo on the discrete front pocket, while the others have an external tag with the iconic barbed wire logo. The not too-boxy, but not-too slim, dress shirts are tailored to fit just right – tucked or untucked.
The Texas Standard sport shirt collection is priced at $84.50 and the performance hybrid polos are priced at $79.50. All products can be viewed at http://www.texas-standard.com.
Texas Standard's clothing line is currently found in 25 locations through select retail partners across Texas. The menswear line is also available online direct to consumer at www.Texas-Standard.com, which has gained loyal customers in over 35 states outside of Texas. Honoring the founder's deep roots, the brand gives back to Texas communities through their "Ten to Texas" initiative, donating 10 percent of Texas Standard's profits to Texas-focused partner charities.
For more information, visit www.Texas-Standard.com