Shots of Himalayan Salts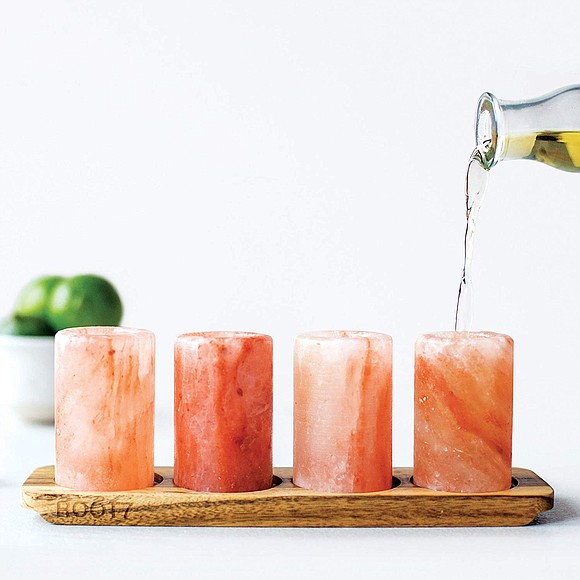 Grab a lime and a Himalayan Salt Shot Glass and you'll be on your way. If you're a tequila lover, then allow us to introduce the innovative Salt Shot Glasses from Root7. Eliminating the awkwardness of licking salt of your hand and providing a fun yet classy alternative. Crafted from 100% natural Himalayan salt shot, to take the edge of your spirit.
Add a subtle touch of salt to your shot of Tequila, all you need is a wedge of lime and you're ready to go! The Root7 Himalayan Salt Shot Glasses are hand carved from natural pink rock salt, mined from the Himalayans to provide a shot glass of the highest quality. As the salt is 100% natural, each and every glass is totally unique, with a pink appearance that is naturally occurring. It's the perfect way to enjoy a little Tequila in style, either for a little "me" time, or to be enjoyed with friends.
You can also enjoy these eye-catching shot glasses again and again, as long as you take care of them! These reusable glasses simply need rinsing with water and patting dry after use, then store away for the next occasion. But makes sure you drink up fast, leaving the Tequila for too long starts to dissolve these must have shot glasses!
The Root7 Himalayan Salt Shot Glasses are $25 for a set of 4 from Amazon