Bill Cosby sentenced to 3 to 10 years in prison for sexual assault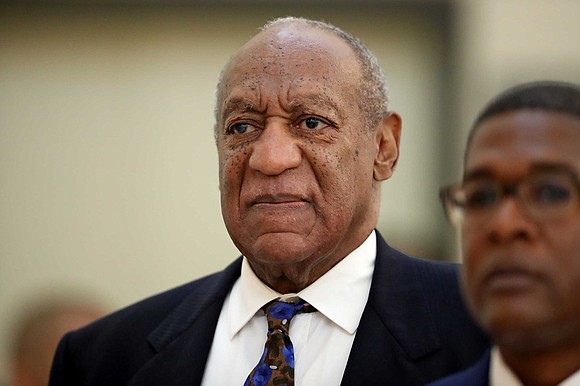 By Eric Levenson and Aaron Cooper, CNN
(CNN) -- Entertainer Bill Cosby, once known as "America's Dad," was sentenced Tuesday to three to 10 years in a state prison for drugging and sexually assaulting Andrea Constand at his home 14 years ago.
Cosby's bail was revoked and he will be taken into custody, Montgomery County Judge Steven T. O'Neill ruled.
"This was a serious crime," O'Neill said. "Mr. Cosby, this has all circled back to you. The day has come, the time has come."
Cosby, convicted in April of aggravated indecent assault, declined to speak to the court prior to the sentence in court in Pennsylvania. His attorneys have filed an appeal in the case. He also was ordered to pay a fine of $25,000 plus the costs of prosecution as part of the sentence.
Prosecutors had asked the judge on Monday to sentence Cosby to five to 10 years in state prison for the assault, saying he had shown "no remorse" for his actions. However, Cosby's defense attorney, Joseph P. Green, asked for a sentence of house arrest, citing Cosby's advanced age and blindness.
In addition, O'Neill ruled that Bill Cosby will be classified as a "sexually violent predator," a determination that requires lifetime registration, lifetime mandatory sex offender counseling with a treatment provider and notification to the community that a "sexually violent predator" lives in the area. It does not impact the length of the actual sentence.
Once a groundbreaking actor, Cosby was accused by dozens of women of drugging and sexually assaulting them over his decades as a powerful media figure. However, most of those cases occurred outside the statute of limitations.
Cosby was convicted in April of three counts of aggravated indecent assault for drugging and assaulting Constand at his home in 2004, in the first high-profile celebrity criminal trial of the #MeToo era.
"No one is above the law, and no one should be treated differently or disproportionally," Judge O'Neill said.
Victims react to sentence
Ahead of the sentencing, Constand wrote a five-page letter to the court explaining how Cosby's assault -- and the ensuing legal battle -- had changed her life.
"Bill Cosby took my beautiful, healthy young spirit and crushed it. He robbed me of my health and vitality, my open nature and my trust in myself and others," she wrote.
Judge O'Neill cited Constand's statement in deciding on the sentence.
"I have given great weight to the victim impact testimony in this case, and it was powerful," he said.
Kathy McKee, a former actress who has accused Cosby of raping her, told CNN that listening to the news about Bill Cosby's sentencing stirs up some "very difficult and deep emotions."
"I'm happy that the judge sentenced Bill Cosby accordingly and I'm grateful to Andrea for standing strong," she said.
The prison sentence drew praise from victims and advocacy groups like the non-profit Rape, Abuse & Incest National Network (RAINN).