Beto O'Rourke Continues his Travels Across the State with Turn Out For Texas Rally in Austin, alongside Texas Music Legend Willie Nelson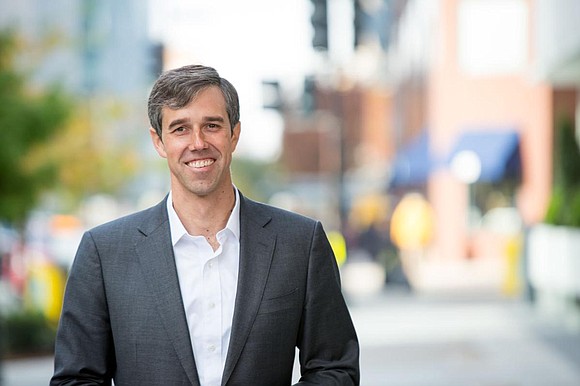 AUSTIN -- El Paso Congressman Beto O'Rourke will continue his people-powered campaign for the U.S. Senate with a return to Austin, Texas for a historic concert and rally at Auditorium Shores. The concert will be open to the public and feature musical guests including Willie Nelson, Leon Bridges, Lukas Nelson, Micah Nelson, Carrie Rodriguez, Tameca Jones and Joe Ely. This event follows O'Rourke's travels to all 254 counties of Texas and his most recent 34-day, 7,000 mile grassroots drive across the state, as he continues to show up for Republicans, Democrats, Independents and non-voters alike. Beto will speak during the show between musical sets on the shores of the Colorado River. The following is open to the press:
Turn Out for Texas | Rally with Willie Nelson
Saturday, September 29 at 8:00 PM CT
Auditorium Shores
900 W. Riverside Dr., Austin, TX 78704
This event will not be the first time O'Rourke has joined Willie Nelson. O'Rourke recently took the stage as a guest at Willie's July 4th Picnic, where he joined the band to play guitar and sing during the final medley of songs. A recap of their set has been viewed hundreds of thousands of times.
"Amy and I have had the amazing opportunity to talk with Willie and his wife, Annie, about the kind of future we want for our state when everything we care about is on the line," said O'Rourke. "We are grateful to have Willie's support as we continue running this race the right way: no PACs, no corporations, no special interests -- just the people of Texas coming together to do something absolutely incredible."
The concert and rally follow O'Rourke's announcement that his grassroots campaign raised more than $10.4 million in the second quarter of 2018 without taking a dime from PACs or special interests. This was more than two times what Ted Cruz raised in the same period. While bringing in more than 215,000 contributions, O'Rourke has now outraised Cruz in five FEC reporting periods. The Cook Political Report recently moved the Senate race's rating from "Lean Republican" to "Toss Up." New polling has shown the race tightening and regularly within the margin of error. A new Reuters, Ipsos and University of Virginia Center for Politics survey finds O'Rourke with the momentum, leading Cruz by two points among likely voters.