Rap-A-Lot Records Founder to Participate in Several On-Campus Activities, Including Fireside Chat and Book Signing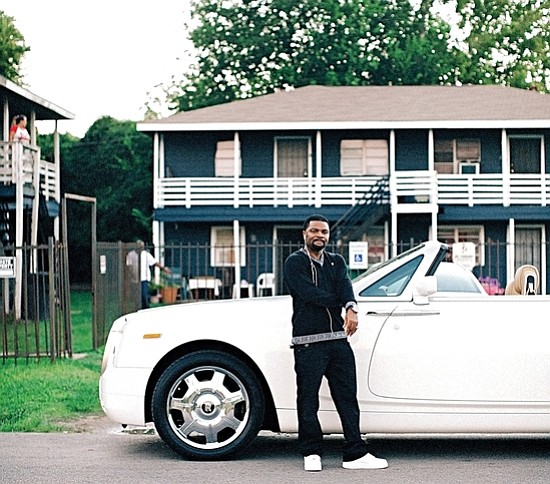 James "J" Prince, founder of Rap-A-Lot Records, author of The Art & Science Of Respect will be at Texas Southern University on October 1, 2018, at noon to commemorate "J Prince Day." The day will include A Conversation with James Prince (12:00-1:00pm), The Art & Science of Respect Book Signing (1:15-2:15pm)
and Luncheon In The President's Conference Room (2:30-5:00pm). The event will be at Granville M. Sawyer Auditorium - 3100 Cleburne St., Houston, TX 77004.
As the founder of Rap-A-Lot Records, James "J" Prince's impact on Hip-Hop music is undeniable. Over the course of his 21-year career, Prince not only solidified Houston and Texas' place in the Rap world, but also influenced the careers of countless artists including Scarface and Drake. In 2000, he entered the boxing world with the newly founded Prince Boxing, which bosted Floyd Mayweather as its inaugural client. The company would go on to manage Roy Jones, Jr., Sugar Shane Mosley and currently manages Andre Ward.
Beyond his work in sports and entertainment, James Prince has also been recognized for his dedication to improving underserved communities accross the country, with a focus at home in Houston. In May, the notoriously private mogul released his autobiography, The Art And Science Of Respect. The narrative reveals a gripping life story and spellbinding account of running a rising cultural movement, while DEA agents, police officers and politicians resentfully try to end his rise to success, with one disgruntled agent even attempting to take his life. The book serves as Prince's testimony to the challenges of surviving the ghetto, the lack of hope that derives from living there, and the life rules he believes create success and subsequently garner respect.
"Texas Southern University is honored that one of Houston's and the world's most accomplished entertainment executives will be here to visit with our students about his journey," says Dr. Austin A. Lane, president of Texas Southern University. "This is kicking off our President's Speaker Series where we bring prominent individuals to connect with our students. It also dovetails nicely with our designation as a special purpose institution for urban programming."