Why I Chose to Be A Mentor for the "Discover the Unexpected" Program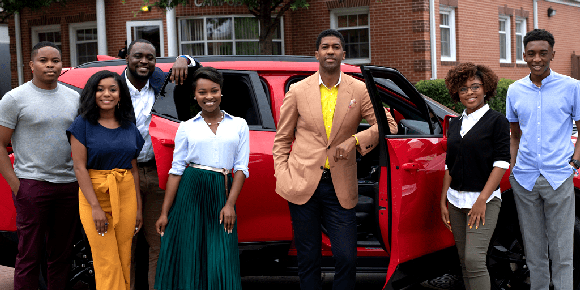 By Derek Watkins/NNPA Newswire
The quote "learn, then teach" has been handed down through four generations of teachers in my family. We should never do one without the other. Never teach until you've learned, and never learn without teaching others.
So it was an easy decision for me to accept the opportunity to join the Chevrolet "Discover the Unexpected" program as a mentor. I have benefited greatly in my career from mentors. An answer to a simple question can be pivotal in helping shape and expand the world of a young person.
When I see these young and bright HBCU students, I see myself. I too am an HBCU graduate, but I didn't recognize the connection between seeing new and beautiful cars on the road and a path to a viable and lucrative career.
This program gives students and recent graduates the opportunity to put what they have learned to work in real time at some of the most powerful press outlets in the nation. In a global economy where work experience is increasingly important, this program gives individuals who have matriculated through these prestigious universities not only a jump start on their careers, but it also invests in them as a network of untapped entrepreneurial talent.
This is the type of leadership path corporations should follow so that we can close the wealth gap. My parents taught my brother and me to "start where you are, use what you have and do the very best that you can." Success follows.