Five Cocktail-Worthy Celebrations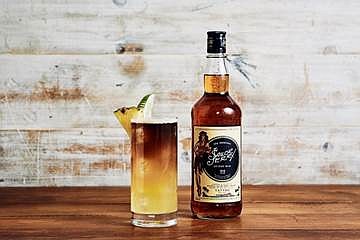 Soak up these last few days of summer and frolic into fall with these five cocktail-worthy celebrations. Thanks to William Grant & Sons' extensive portfolio of award-winning brands, we have the perfect cocktail to go with each.
August 16 – National Rum Day
Mix things up and celebrate National Rum Day with Sailor Jerry Spiced Rum, a Caribbean Rum blended with 100% natural spices and flavors, or the 125-year old rum brand Flor de Caña, Nicaragua's #1 exported brand. www.sailorjerry.com / www.flordecana.com
Sailor Jerry Tropical Storm - Created by Anthony Bohlinger, Sailor Jerry Ambassador
2 parts Sailor Jerry Spiced Rum
2 parts Pineapple Purée
3 parts Ginger Beer
Fresh Lime Juice, from half a lime, plus extra wedges for garnish
2 dashes Aromatic Bitters
Method: Fill a high-ball glass with ice and pour in all but the rum. Stir to combine. Pour the rum on top and garnish with a lime wedge and pineapple slice. Add a swizzle stick to the drink to stir the rum together when served.
A bottle of wine and a glass of beer on a table Description automatically generated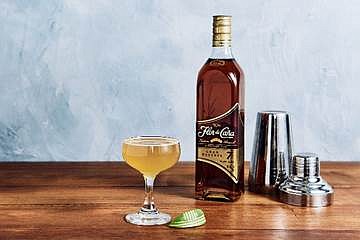 Pacific Coast - Created by Charlotte Voisey, Global Head of Brand Ambassador Advocacy at William Grant & Sons
1 ½ parts Flor de Caña 7
1 part fresh lime juice
½ part simple syrup
½ part banana liqueur
2 dashes Angostura bitters
1 pinch sea salt
Method: Combine ingredients with ice and shake well. Strain into a coupe glass. Garnish with a lime wheel on the side of the glass.
August 25 – National Whiskey Sour Day
Monkey Shoulder, a cheeky blended 100% malt Scotch whisky, encourages everyone to play with their whiskey this National Whiskey Sour Day – and everyday – with their version of the classic cocktail. www.monkeyshoulder.com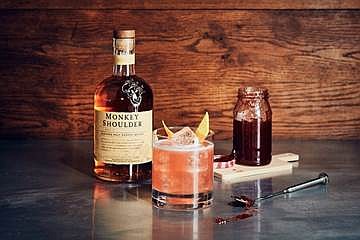 Monkey Jam Sour - Created by Vance Henderson Monkey Shoulder Ambassador
2 parts Monkey Shoulder
¾ parts Fresh Lemon Juice
¼ parts Simple Syrup
2 tsp Jam or Marmalade
1 Dash Orange Bitters
Garnish with Orange Twist
Method: Combine ingredients, shake and double-strain over fresh ice and garnish with an orange twist.
September – National Bourbon Month
The entire month of September is National Bourbon Month. Celebrate with William Grant & Sons' first from-the-ground-up American whiskey, Fistful of Bourbon. A blend of five straight American bourbons (yep, that would make a fistful!) aged at least two years. Fistful of Bourbon is currently found exclusively in Texas. www.fistfulofbourbon.com
Fistful Smash

2 parts Fistful of Bourbon

½ part grapefruit oleo

½ part fresh lemon juice

10 loose mint leaves

Method: Combine ingredients and shake well. Strain over crushed ice. Garnish with a mint sprig and grapefruit twist.

Sept. 23 – First Day of Fall

Fall in love with the Celertini this autumn. Taste the flavors of fall in this delightful cocktail featuring Reyka Icelandic Vodka, a unique spirit created with Icelandic glacier spring water, resulting in clean and crisp tasting vodka. www.reyka.com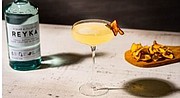 Celertini

2 parts Reyka Vodka