Theatre Under The Stars Announces the Cast of Spring Awakening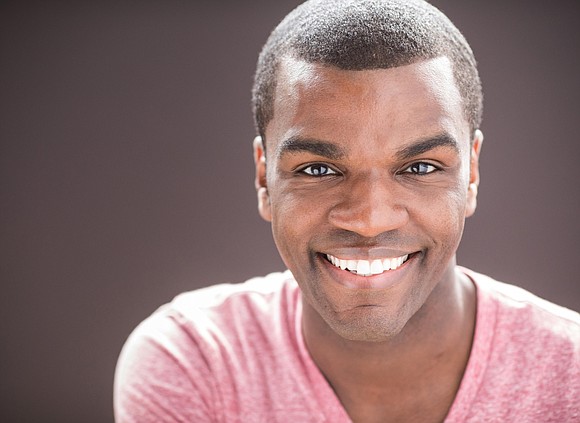 HOUSTON — Theatre Under The Stars (TUTS) is excited to announce the cast of Spring Awakening.
"I'm so thrilled to be spending time with this music! I've spent so much of my time over the past decade listening to it, aching to be able to direct my own version," said Taibi Magar, the Director of Spring Awakening. "At last: I can! I am also looking forward to all of the wonderful local actors and artists we are working with. Houston has such incredible talent, I was blown away at auditions."
Leading off the cast are Sophia Introna as "Wendla," Wonza Johnson as "Melchior," and Nathan Salstone as "Moritz". Joining them are Austin Colburn as "Otto," Blake Jackson as "Hanschen," Brian Mathis as "The Adult Men," Liz Mikel as "The Adult Women," Ana Yi Puig as "Anna," Juliette Redden as "Martha," Grayson Samuels as "Georg," Raven Justine Troup as "Ilse," Alex Vinh as "Ernst," Zachary J. Willis as "Ensemble," and Katja Rivera Yanko as "Thea".
As previously mentioned, Spring Awakening, is directed by Taibi Magar and will be choreographed by Marlana Doyle. They are joined by Music Director, Alex Navarro; Set Designer, Ryan McGettigan; Costume Designer, Jen Caprio; Lighting Designer, Bradley King; Sound Designer, Andrew Harper and Wig Designer, J. Jared Janas. Casting for Spring Awakening is provided by Associate Artistic Director, Megan Larche Dominick, CSA.
Biographies:
Austin Colburn (Otto) is a Houston native and currently pursuing his BFA in Musical Theatre at Sam Houston State University. Austin has previously been seen at TUTS in A Chorus Line (Swing) Jerome Robbins' Broadway (Ensemble), as well as All Shook Up (Ensemble). Additional credits at other institutions include: Footloose (Ren McCormack), Newsies (Jack Kelly), American Idiot (Johnny), West Side Story (Riff), and Heathers (JD).
Sophia Introna (Wendla) making her TUTS debut! Recent credits include In the Heights ("Vanessa", Playhouse on Park Theater) Fat Kid Rules The World ("Waitress", Theater Row), Emerson Loses Her Mind! ("Roxeneh", Hudson Guild Theater). Bonnie and Clyde ("Blanche") and She Kills Monsters ("Agnes") at Rider University.
Blake Jackson (Hanschen) will be making his TUTS debut! Recent credits include: Stages Repertory Theatre; "Orin", et al (Little Shop of Horrors), "Hand Some" (Panto Star Force), "Joey"/"Newt"/"John" (Who Am I This Time? And Other Conundrums of Love), "Don Price" (Big Fish). Classical Theatre Company; "Frank Gardner" (Mrs. Warren's Profession). Obsidian Theatre; "Hedwig" (Hedwig and the Angry Inch).
Wonza Johnson (Melchior) Wonza returns to TUTS directly from the 1st and 2nd national tour of Hamilton, and having after performed in TUTS' 2016 production of How to Succeed… Other notable credits include Holler If You Hear Me, Dreamgirls, Hairspray, Disney's Beauty and the Beast, All Shook Up, and Aida.
Brian Mathis (The Adult Men) Making his sixth appearance at TUTS, he has appeared regionally at Dallas Theater center, Casa Manana, Arizona Theater Co., Syracuse Stage, Alabama Shakespeare Festival and the National Equity Tours of Seussical and JC Superstar. CBS and Lifetime Television.