Comcast Announces Largest Ever Expansion Of Its Internet Essentials Program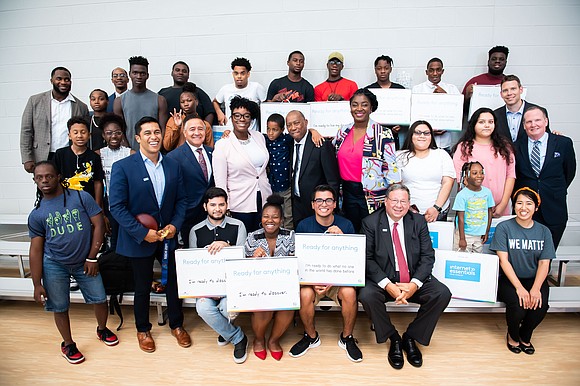 Comcast announced it is significantly expanding eligibility for its broadband adoption program Internet Essentials to include all qualified low-income households in its service area. Comcast estimates that more than three million additional low-income households, including households with people with disabilities, are now eligible to apply. It estimates a total of nearly seven million households now have access to low-cost Internet service, which literally doubles the total number of previously eligible households.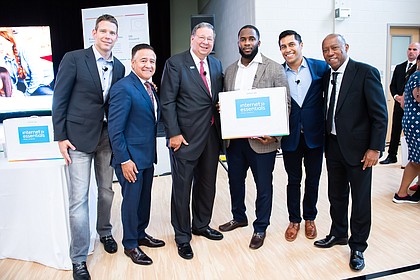 To be eligible to apply to the program, low-income applicants simply need to show they are participating in one of more than a dozen different government assistance programs. These include Medicaid, Supplemental Nutrition Assistance Program (SNAP), and Supplemental Security Income (SSI). Comcast already accepts applications from households that have a student eligible to participate in the National School Lunch Program, live in public housing or receive HUD Housing Assistance, including Section 8 vouchers, or participate in the Veterans Pension Program, as well as low-income seniors and community college students in select pilot markets. The Internet Essentials program includes: multiple options to access free digital literacy training in print, online, and in person, the option to purchase an Internet-ready computer for less than $150; and low-cost, high-speed Internet service for $9.95 a month plus tax.
This expansion is the culmination of an audacious goal Comcast set eight years ago, which was to significantly close the digital divide for low-income Americans. With this expansion, they will open the door to the transformative power of the Internet to millions of additional households – including people with disabilities, parents with children either too young for school, or whose children are in college, and adults without children who need a connection to learn digital skills, search and apply for new jobs, or research medical benefits.
In addition, they announced that since 2011, Comcast has connected more than eight million low-income Americans – from two million households – to the Internet at home, most for the first time in their lives. Just to put that in perspective, eight million is larger than the populations of every city in America, except for New York City.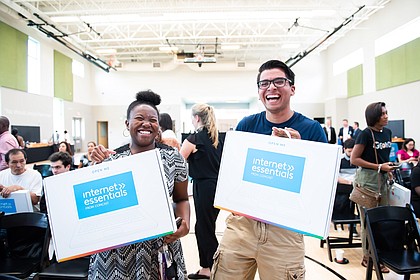 Locally, in partnership with City of Houston Mayor Sylvester Turner and Harris County Commissioner Adrian Garcia, Comcast NBCUniversal announced a $175,000 grant for the City of Houston's Complete Communities initiative, as well as a $25,000 grant for the Precint2gether initiative. Nearly 300 laptops were given to seniors, veterans and teens in attendance at the events.