Rice research to study hurdles women face pursuing STEM careers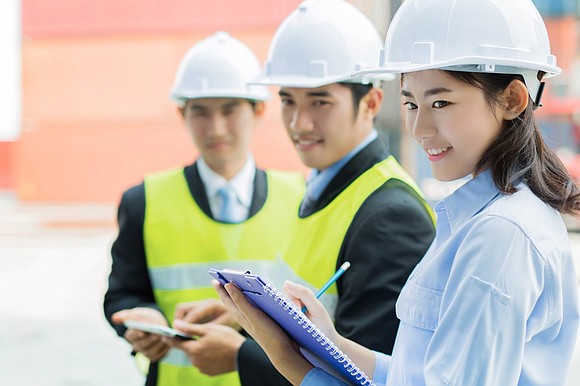 HOUSTON – (Aug. 19, 2019) – Why do so few women pursue careers in engineering? A new study from a Rice University researcher will seek to find out by examining their everyday work experiences in the profession.
The project, titled "A Two-Part Project Examining Team Discrimination by Gender in STEM Teams and a Way Forward," will be funded with a $375,000 grant from the National Science Foundation.
"Gender issues and discrimination are prevalent topics in our world today and particularly in STEM (science, technology, engineering and math) careers," said Eduardo Salas, a professor specializing in industrial and organizational psychology at Rice and the principal investigator on the study. "Engineering has particularly low numbers of women. We want to find out what factors play a role in this occurrence."
Myriad reasons for this problem have already been investigated, Salas said, including pay and promotion opportunities and family-related constraints. Workplace discrimination has also been studied, with research showing women in STEM fields are more likely to face discrimination than women in non-STEM disciplines, he said. But few researchers have focused their attention on the day-to-day experiences of women in engineering.
"While many of the existing studies on workplace discrimination have focused on the individual or the organization, we think that teams may play an overlooked role in women's experiences in engineering," Salas said.
Taking a team-centric approach, Salas and his fellow researchers will examine interpersonal discrimination and its impact on how both individuals and teams do their jobs. The project is designed to complete the following three objectives:
*Identify whether -- and if so, how -- engineering team experiences differ by gender, specifically in relation to discrimination in team settings.
*Examine the effect discrimination within teams has on engineering team results (e.g., performance and creativity).
*Examine the impact discrimination within teams has on individual results and, specifically, the career trajectory of female engineers.
The subjects of the study will be college students in an engineering design course. Over the course of a year, the students will fill out regular surveys and performance ratings of their fellow team members. The researchers will evaluate the impact of discrimination on the daily lives and long-term career aspirations of these women.
"In our field, longitudinal, team-level data examining feelings about discrimination doesn't really exist," Salas said. "We will change that with this study, as we seek to better understand how team experiences shape the career paths for women in STEM."
Ultimately, Salas hopes the study will help STEM fields nurture and retain more women.
The research team will include Maria Oden, full teaching professor in the Department of Bioengineering; Matthew Wettergreen, associate teaching professor at Rice's Oshman Engineering Design Kitchen; Gary Woods, professor in the practice in the Department of Electrical and Computer Engineering; Christina Lacerenza, a Rice Psychological Sciences graduate and assistant professor at the University of Colorado Boulder; and Allison Traylor and Denise Reyes, graduate students in the Rice Department of Psychological Sciences