Taylor Dumpson, 1st Black Female Student Body President at American University, Awarded over $700K in Suit Against Neo-Nazi Website Founder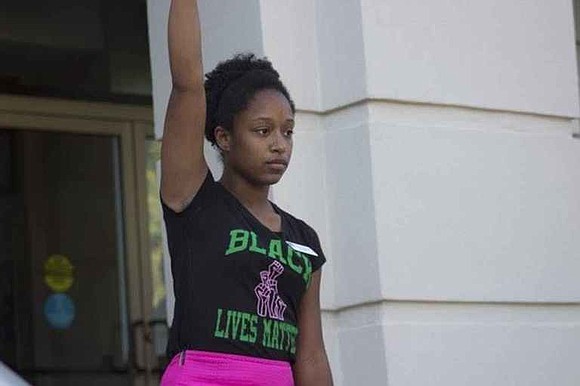 The United States District Court for the District of Columbia ruled that white supremacists who used social media to threaten and harass Taylor Dumpson, the first African American female student body president of American University in Washington D.C., were liable for over $700,000 in damages and attorneys' fees.
In 2017, Taylor Dumpson was elected as American University's student body president. The day after she was inaugurated, a hate crime targeted her on the basis of her race and gender. A masked person hung nooses around campus with bananas tied to them. Some bananas had "AKA" written on them – referencing Plaintiff's historically black sorority.
Others read "Harambe bait," referencing a gorilla killed at the Cincinnati Zoo as a racist and threatening comparison to African Americans. Defendant Andrew Anglin, an avowed neo-Nazi and publisher of the neo-Nazi website The Daily Stormer, then directed his white supremacist followers to threaten and harass her on social media to amplify the harm of the hate crime.
In addition to other allegations, the suit alleged that Defendants interfered with the Ms. Dumpson's ability to fully enjoy places of public accommodation and interfered with her equal opportunity to education. The Lawyers' Committee for Civil Rights Under Law and pro bono counsel Kirkland & Ellis LLP, along with the Washington Lawyers' Committee, filed the lawsuit on behalf of the Plaintiff.