Getting Mengaged: the hottest new trend. Tips for picking out men's engagement rings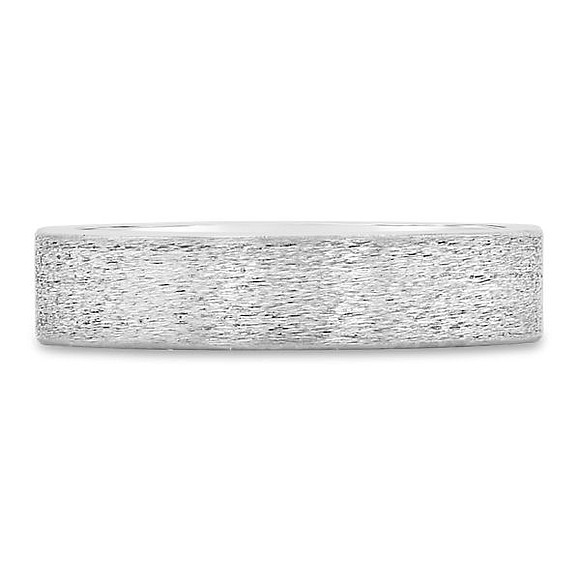 Step aside, ladies, a new engagement trend is sweeping its way through the big cities: Men's engagement rings. While we always hear about picking out the perfect engagement rings for her, an engagement ring can be just as exciting to receive for men. Luckily, there are a few expert tips on how to pick the perfect ring for your man -- and a few different style suggestions to choose from.

Size
While finding a woman's engagement ring size requires a stealthy and subtle glance at her jewelry collection, sizing your man can be a much more daunting task. However, if he's a ring-wearer, your job may be less complicated than you initially thought! Keep in mind that the average man's ring size is a 10, and you will find that many rings outside of this need to be special ordered. If you can't figure out the ring size, you may want to purchase the stock size and bring him back in to get it sized later. If he isn't someone who wears rings, bring him with you so you can find out your ring size and while you are there, casually ask him his ring size. If he doesn't know it, have him try on the sizers. Make it fun and casual and he will never know what happened!
Style
Knowing what you're looking for in your own engagement ring will help you to determine what to look for in his, but don't forget he's an individual, too. You can choose from several different metals, including white gold, yellow gold, rose gold and platinum, as well as alternative metals like tungsten, titanium, meteorite, damascus steel and cobalt -- so you can choose the style that best fits his personality and personal style. Here are a few of the timeless looks that are just as classic as they are affordable: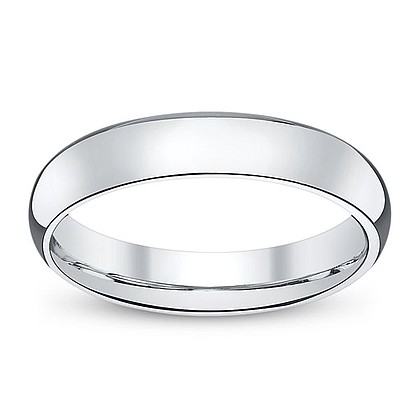 ● Plain band. Sleek and straightforward, this band is straight to the point. Made from a single metal, this style of ring band is endearing and more traditional.
● Wide or designed engagement band. A sleek and modern take on the plain band, a wider band style or one with some design element provides a bolder, striking look. This is definitely a great option for the guy whos wants a little extra something.
● Diamond engagement band. Diamonds can be a guy's best friend, too, and these bands are definitely eye-catching.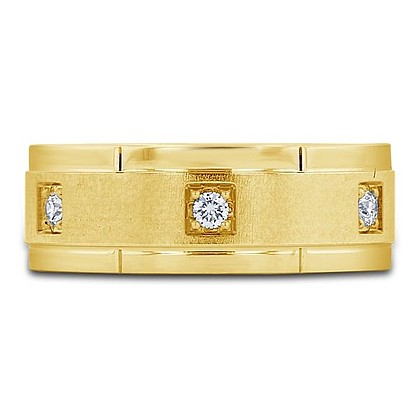 Stack and show it off
Consider whether or not you and your partner will want to stack the engagement band with a wedding band.
Chances are you know your guy better than you think you do. Any choice you make will surely be a good one. If these styles aren't the right fit for you or for your loved one, there are a growing number of men's rings online, so you can be sure to get one that matches his style and preference. If you're still unsure, take him in and browse around together so you can see what he likes and doesn't like. Once you have the perfect ring, you can start thinking about the perfect place to propose. Good luck, trendsetters!
Robbins Brothers, The Engagement Ring Store specializes in proprietary and designer engagement ring settings and loose diamonds. The company also carries an extensive selection of wedding bands, promise rings, anniversary bands, three-stone rings, earrings, pendants, and bracelets. To learn more about Robbins Brothers, The Engagement Ring Store visit our Houston Loop or Clearlake store, as well as online at https://www.robbinsbrothers.com/.