Intense competition for 2020 talent ramps up in South Carolina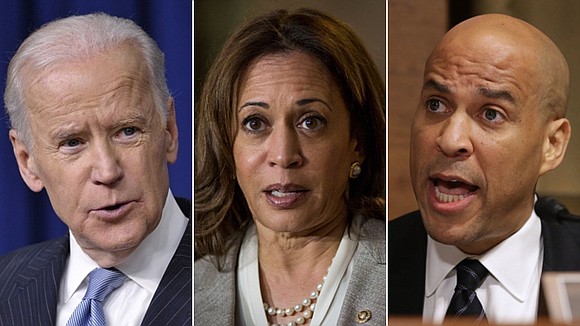 By Caroline Kenny and Jasmine Wright, CNN
(CNN) -- The South Carolina Democratic primary is more than a year out, but the scramble for top political talent is well underway as the Democratic presidential campaigns jockey for advantage in the Palmetto State.
The intense early competition among the campaigns is a product of the unusual breadth, depth and diversity of Democratic field. In a presidential year when black voters are likely to have outsize influence in selecting the Democratic nominee, all of the campaigns are focused on building the strongest operations possible in a state where black voters comprised 61% of the Democratic electorate in the 2016 primary election.
If one candidate were to galvanize the black vote in South Carolina, the result could signal viability to voters and donors alike in many of the states in the Southeast that also fall early on the primary calendar.
In recent weeks, advisers for Kamala Harris, Joe Biden and Cory Booker, as well as other White House aspirants, have engaged in a fierce battle for operatives in the first-in-the-South primary state. They have courted potential hires with job offers and big titles—or in Biden's case, a promise that the wait would be worth it—as they seek to build their broader network of influencers in the state.
For the campaigns and the campaigns-in-waiting, the importance of South Carolina has meant careful tending of relationships with leaders like Rep. James E. Clyburn — the House majority whip who has pledged to remain neutral in the Democratic primary, but will still have enormous influence over the process — as well as state Rep. Jerry Govan, who is chairman of the black caucus; state Sen. Marlon Kimpson of Charleston; and state House Minority Leader Todd Rutherford.
Several sources who spoke to CNN say that top political talent in the state is being courted most heavily by three hopefuls: Booker, Harris and Biden. Biden's political team has been making calls to South Carolina Democrats to get them on board, possibly to launch a campaign with a solid team in place.
For his part, Booker clinched two top hires in the Palmetto State who'd been pursued by multiple campaigns. Christale Spain will lead the campaign's South Carolina efforts as state director, and Clay Middleton was tapped as a senior political adviser for Cory 2020, the campaign announced Monday.
Another talent with strong South Carolina ties, Jalisa Washington-Price, who recently left a top post at the Democratic Congressional Campaign Committee, is still being lobbied by several campaigns.
A similar hunt is brewing in Iowa, where presidential hopefuls hope to recreate a winning coalition similar to former President Barack Obama's that launched him into an upset win in South Carolina. Elizabeth Warren created a vacuum by snapping up much of the elite talent earlier this year. Warren hired operatives from Obama's successful 2008 Iowa caucus campaign and those responsible for more recent congressional pickups in November's midterm election. That's left other campaigns scrapping over whose left. Harris and Booker have named a campaign chair and state director for the Hawkeye State, respectively.