Dozens of convictions tied to a corrupt Chicago cop are being tossed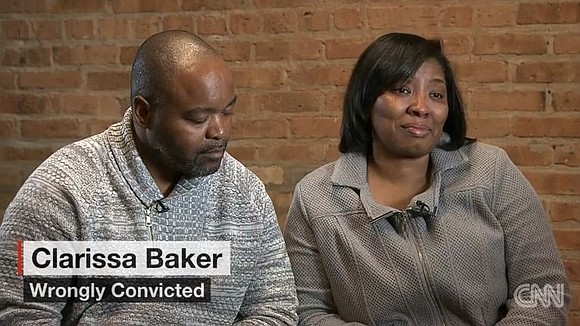 By Amir Vera and Eric Levenson, CNN
(CNN) -- Kim Wilbourn says that, after he left his home in the Illinois suburbs to visit family in Chicago several years ago, he was stalked by a Chicago police officer.
The officer wanted to know about his family and the people around them, something Wilbourn knew nothing about. When he didn't offer any information, the officer planted 52 bags of heroin on him and had him arrested, Wilbourn said.
The drugs were not his, but nobody believed him. And facing the prospect of a lengthy prison sentence, Wilbourn pleaded guilty and served three years in prison, he said.
But on Monday, he was officially exonerated in the case as part of a larger reckoning with dozens of convictions connected to the crooked officer, former Sgt. Ronald Watts.
"On (that) day, this man destroyed my physical, mental stability. To this day, I wake up and dream of night terrors about the incident in general," Wilbourn said.
Wilbourn, 39, is one of the dozens of people whose cases were connected to Watts and who have since been exonerated. The convictions of 14 people are expected to be dismissed this week, and a total of 63 defendants have had their cases cleared.
The Exoneration Project, a free legal clinic at the University of Chicago Law School, says many more are waiting to have their cases heard.
Many of the convictions stemmed from Watts and his team of officers framing, planting drugs, or falsely arresting the victims, according to the Exoneration Project. The organization issued a news release Sunday announcing the latest dismissals.
The Exoneration Project said in its release that for more than a decade, Watts and his team ran a "protection racket" planting evidence and fabricating charges against South Side residents "while facilitating their own drug and gun trade."
Watts and then-Officer Kallatt Mohammed pleaded guilty in federal court in 2013 and 2012, respectively, in connection with stealing money from a drug suspect who turned out to be an FBI informant. Watts was sentenced to 22 months in prison; Mohammed got 18 months.
Watts was released in 2015 and moved to Las Vegas, according to CNN affiliate WGN-TV.
The mass exonerations began in November 2017 when the drug convictions of 15 men in Cook County were thrown out after they claimed they were framed years earlier. All of the men were represented by the Exoneration Project, the release states.
The next round took place in September, when convictions of 18 men were dismissed. In November, the convictions of six men and a woman were dismissed.
Another hearing is scheduled for Wednesday, at which point there will be 63 people with a total of 82 convictions overturned.
Sean Starr, an attorney who represents some of the exonerated, said their stories show a "calculated feigned ignorance" by Chicago Police.
"The victimization of black and brown, low-economic communities in the city of Chicago, and, as citizens of the city we need to demand more, we need to demand accountability on behalf of our police department, of all men and all women, and our mayor," he said.
"And I think that these ongoing mass exonerations are forcing the hand of the city and the elected officials and the department brass to come to a reckoning and start to address the lack of accountability in the city," Starr said.
The Exoneration Project says 15 current Chicago police officers with connections to Watts' tactical team have been put on desk duty by the Chicago Police Department following the mass exonerations. The Cook County State's Attorney's Office also told the police department that it will no longer use testimony from officers tied to Watts.
Joshua Tepfer, an attorney with the Exoneration Project said, "There are dozens more with credible claims waiting to have their cases reviewed."