Galena Park Area Universities Earn High Marks in 2019 Best College Rankings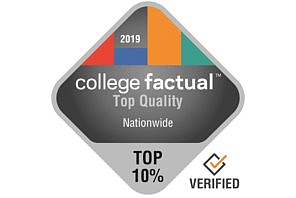 Galena Park, TX – Students seeking a quality education should feel right at home in Galena Park, according to data analytics firm, College Factual.
Local area colleges received high marks for the top-notch education they provide in addition to their commitment to overall quality.
Attracting Students to the Area
You don't have to be a local to appreciate the college opportunities in the area. Students from all over the country – and all over the world – come to the area to get their degree. Many of these students choose to stay in Galena Park after they graduate, continuing to contribute to the local economy.
About the Rankings
College Factual's Best Colleges in the United States ranking was developed to help students identify high-quality colleges that are strong in the factors that matter the most to them. In order to create these rankings, College Factual analyzed over 3,000 U.S. schools and ranked them in terms of which were best for overall quality.