Maria Butina in her first interview: I'm no spy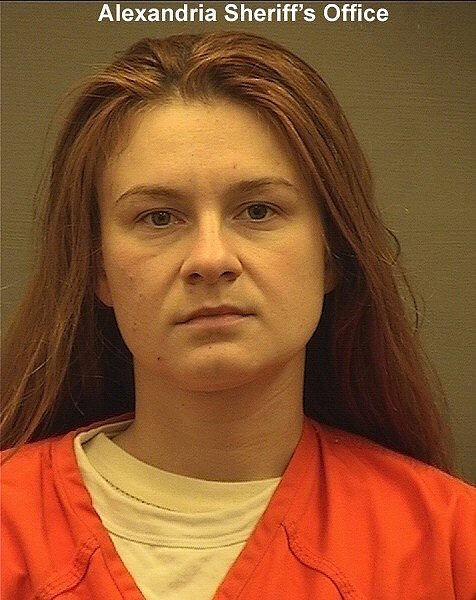 By Dugald McConnell and Brian Todd, CNN
(CNN) -- Maria Butina, the Russian who pleaded guilty to conspiring to act as an unregistered Russian agent, rejects the idea that she was spying for Russian intelligence in a series of interviews with The New Republic, the first known that she has given.
Her main point: Instead of acting in secret, like a spy would, she had posted all over social media about the trips she took and the people she met, including American politicians.
"If I would be invisible Russian spy, you would never see me in public," she told author James Bamford in audiotapes he shared with CNN. "I mean, I would be the most unseen person on earth."
Instead of espionage, she said, her goal was to improve relations between the US and Russia while studying international relations at American University.
"Who even has an idea, to put a student in jail?" she asked Bamford.
If anything, she said, it was Russian authorities she was most worried about getting arrested by, because of her highly visible role leading a Russian gun rights group.
"I had a bag packed in my hallway at home -- in case I'm imprisoned, someone can bring it to me," she said.
Butina said the FBI raid on her apartment in April 2018, a few months before her arrest, was a six- or seven-hour ordeal that started with agents pounding on her door as she was baking banana bread.
"They told me, 'FBI. Search warrant.' I opened the door -- they pushed me in," she said. "I was completely shocked."
She said prosecutors bruised her with a claim they later withdrew: that she had offered what they described as "sex in exchange for a position within a special interest organization." The prosecutors later discarded that allegation, citing a misinterpretation of her text messages.
"It's just so much pain, for the family," she said, "for the last 40 days, me being called a whore. It's very hard."
Butina pleaded guilty in December to one count of conspiracy to act as an unregistered agent of Russia. She admitted to acting "under the direction of" a Russian official in an attempt to infiltrate Republican political circles and influence US relations with Russia. CNN has identified that official as Alexander Torshin, the recently retired deputy governor of the Central Bank of Russia, with whom she was in touch by email, according to court documents.
Bamford, who says he knew her for two years because they both attended Washington events on foreign policy, sees her efforts to cultivate ties with influential Republicans differently.
"She was doing this openly, inviting people to go to these friendship dinners. She's a graduate student at American University interested in international relations," he said. "That's what you do -- you network -- when you're in these fields."
He sees Torshin's role more as an adviser or mentor to her, as someone who wanted to improve US-Russia relations just like she did.