Radio One Launches Annual Career Development and Recruitment Initiative "Opportunity Expo" Brings Positive Impact to Houston Job Seekers and Employers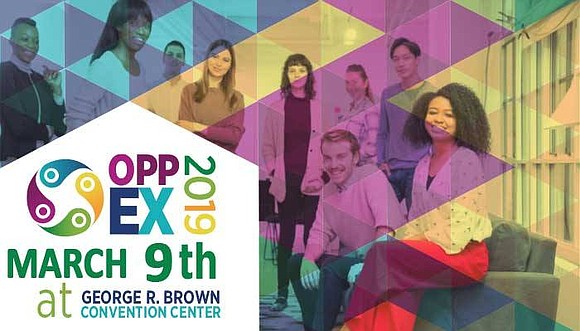 Radio One – Houston's 97.9 The Box, Majic 102.1, and 92.1 Radio Now announce their inaugural "Opportunity Expo" (Opp Ex) career development and recruitment fair to meet the needs of Houston employers and job seekers Saturday, March 9, 2019 at the George R. Brown Convention Center – Main Ballroom 1001 Avenida De Las Americas, Houston, TX 77010.
"Our goal is to provide entry level to executive level job seekers with professional tips, insight, education, solutions, and access to potential employers," says Pamela McKay, Radio One-Houston Vice President/ General Manager. "Opp Ex will also provide Houston employers with access to a talented workforce."
Opp Ex will be packed with a variety of workshop sessions, panel discussions, and tips from career coaches including: WORKSHOP SESSIONS: Super-Size Me – Franchising 101; Second Chance Choices; Business Behind the Music; and College to Career. PANEL DISCUSSIONS: The Journey to Entrepreneurship; Women's Diversity and Leadership; Marketing Me: Competing in a Challenging Climate. CAREER COACHING AND TIPS: interview skills; social media best practices; personal branding; healthcare and understanding your benefits package; financial management; a young professional's perspective on career navigation, and more.
"We recognize the fluidity of the job market with fluctuations in employment rates, obsolete and emerging skill sets, and unanticipated company changes can increase the barriers of entry and re-entry into the workforce for some," says McKay. "Radio One-Houston is determined to make an impact by galvanizing the support of the local business community in building a better Houston by bridging opportunities to local talent."
Opportunity Expo (Opp Ex)
Saturday, March 9, 2019
Doors Open at 7:00 a.m.
George R. Brown Convention Center – Main Ballroom
1001 Avenida De Las Americas, Houston, TX 77010
Free to the Public
Register in advance for free "Opp Ex" tote bag
To Register Click the "Opp Ex" tab: