Rita Moreno: Legacy of a Hollywood Pioneer and Humanitarian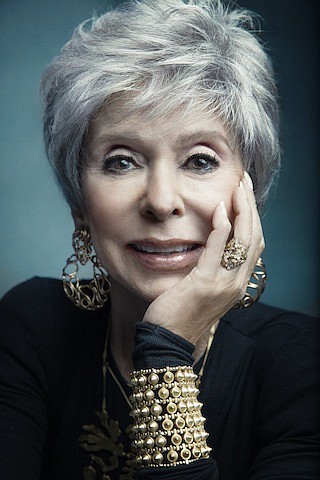 Multi-award-winning actress, singer and dancer, Rita Moreno, blazed an iconic trail as the first mainstream Hispanic actress to grace Hollywood when she exploded onto the big screen as Anita in 1961's classic film, West Side Story. The role earned her an Oscar for Best Supporting Actress in a Motion Picture, crowning her the first Hispanic performer to ever win an Academy Award. But even after taking home Hollywood's top prize, Moreno's career started and stalled repeatedly throughout the 1960s as she fought to be cast in roles that didn't box her in to antiquated stereotypes. Though film roles for a leading lady of color were far and few between at the time, Rita Moreno turned her attention to television and music, taking home a Grammy Award in 1973 for Best Children's Album during her stint on the popular children's television program and, The Electric Company. Then came a Tony Award in 1975 for her work in the Broadway production of, The Ritz. Soon, two primetime Emmys followed in 1977 and 1978. Moreno was hard at work establishing herself as a bonified triple threat. She cemented an indelible legacy as one of the world's most versatile and talented performers.
Throughout the ensuing decades, Moreno continued to take on roles on her own terms, proving her staying power for six decades. In the late 1990s and early 2000s, she played Sister Peter Marie Reimondo in HBO's first original and groundbreaking dramatic series, OZ.
Moreno currently stars as Abuelita Lydia Riera, the hilarious and spicy grandmother on the new incarnation of Norman Lear's television creation, One Day at a Time, now streaming its third season on Netflix. The show's official premise is, "Two Cultures, One Familia." It's an updated twist on the 1975 hit series starring Bonnie Franklin, Mackenzie Phillips, Valerie Bertinelli and Pat Harrington, but with a twist. The reboot centers around a Hispanic American family, no doubt Lear's way of thumbing his nose at some of the more racist rhetoric flung through 2016's presidential campaign.
In 2014, Actor Morgan Freeman presented Moreno with the Screen Actor's Guild Lifetime Achievement Award, calling her "a world class actress, singer and dancer," and just as significantly, "a fighter, who battled to break free of racial and sexual barriers that plagued Hollywood's golden age." Before there was Rosie Perez, Salma Hyek or Jennifer Lopez, there was the inimitable Rita Moreno.
Recently, Moreno got the call from Steven Spielberg, for a forthcoming remake of the film that made her an icon, West Side Story. Moreno will play a role in the film as well as Executive Produce. I recently sat down with Rita Moreno to discuss her one-of-a-kind career and journey.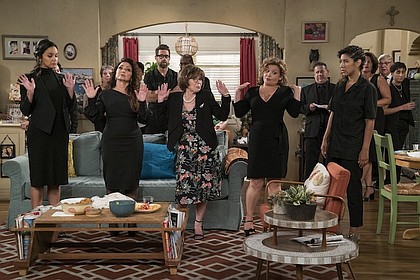 Allison Kugel: When you won your Best Supporting Actress Oscar in 1962 for the film, West Side Story, you thought you would then transcend racial stereotypes with the parts you would be offered.
Rita Moreno: And I was very disappointed (laughs). Not only disappointed, but it really, really broke my heart.
Allison Kugel: I feel you. I've experienced it as a journalist, not in terms of ethnic discrimination, but the bewilderment of hitting a peak and then stalling. Your famous quote about this phase of your career was, "I showed them. I didn't work for seven years."