Terry Williams Is Representing Black Excellence in Houston Community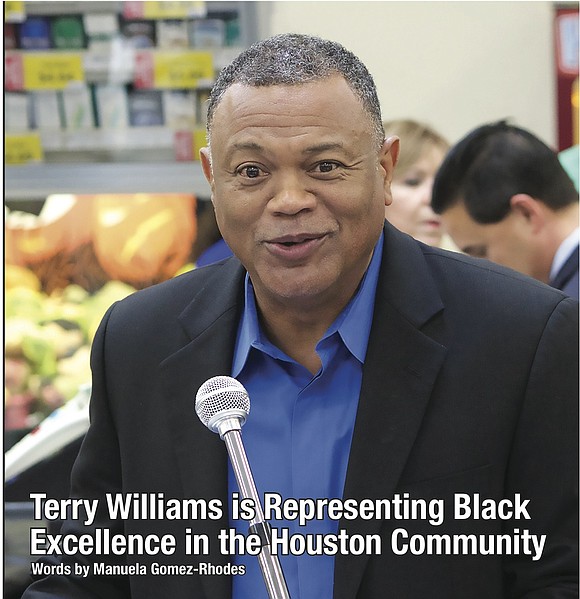 HSM: Long after you're gone, when your kids or others are speaking of you, what do you want to be remembered by?
TW: I want to be remembered as someone who was good with family, friends, and fraternity. I call it the '3 F's'. It means everything to me that I am very close to all my family, all my friends, and all my fraternity brothers. Legacy at H-E-B is good, but it's more about family to me. If I can be considered by them as somebody who has been solid and has had their back; then, that would mean the world to me and I can go away at any time after that.
HSM: Since we are celebrating Black History Month, what would you say is the most important thing for someone to learn or take away from this historic time?
TW: I'd say know your personal history and know what happened in history. Not from a national perspective, but from a local perspective. Like we talked about today, this store started not 4 years ago, but 25 years ago. Those who started it deserve credit, not just those who are working on it today. It's all of us collectively who make everything happen. I would just stress to everyone to know their Black History and know where you started so you can cherish where you are now.
It's safe to say that Williams has opened up a lot of doors for African Americans in the Texas community. He continues to do so every day through his work at H-E-B and philanthropic efforts everywhere else. He is not just a great example of where hard work and determination can lead you, but also what being a great father and friend can lead your family and community.
Houston Style Magazine are very excited and look forward to seeing his vision come to fruition later this year at the new H-E-B store in Third Ward.