Chair Coleman Files Bill to Make Our Schools Safer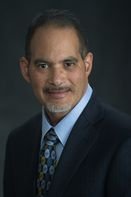 This week, I filed House Bill 1623 that continues my work on improving the safety of our schools. Please see below for information on the new bill, as well as information on my past legislation that improves safety in our schools.
Background
Last summer, Governor Abbott laid out his "School and Firearm Safety Action Plan." One of the plan's three sections, "Preventing Threats In Advance," calls for improving mental and behavioral health systems in our schools. It was great to see the Governor taking action on this cause that I have worked my entire legislative career to advance.
The first recommendation under the section, "Preventing Threats In Advance" is to "Provide Mental Health Evaluations That Identify Students At Risk Of Harming Others And Provide Them The Help They Need." The Governor specifically highlights how the Texas Tech Health Science Center's Telemedicine Wellness Intervention Triage & Referral (TWITR) Project is working in the panhandle to intervene early with students who need help. In 2015, I joint-authored HB 1878 (84R) with Representative Jodie Laubenberg (R-Parker), which made the project fiscally possible by reimbursing telemedicine services in schools through Medicaid.
Additionally, the TWITR program and similar programs received additional state funding through HB 13 (85R) by Representative Four Price (R-Amarillo) in 2017. This was the bill I was instrumental in developing during the 84th interim on the Select Committee on Mental Health, and helped it move out of the Public Health Committee during the 85th session.
The next recommendation was to "Increase Mental Health First Aid Training." The Governor's plan notes that, "[s]ince 2014, Texas has trained approximately 24,736 public school employees, 875 instructors, 503 university employees and 18,133 community members." This training was first made possible because of HB 3793 (83R) that I authored in 2013. This training was expanded by companion bills HB 2220/SB 133 (84R) in 2015, authored by Senator Charles Schwertner (R- Georgetown) and I, which expanded Mental Health First Aid training to all school personnel. Furthermore, companion bills HB 2218/SB 674 (84R) authored by Senator Donna Campbell (R-New Braunfels) and I, aligned mental health training for both new and old teachers; and SB 1533 (85R) by Senator Jose Rodriguez (D-El Paso) which I joint-sponsored, expanded Mental Health First Aid training to university employees.
Moreover, Mental Health First Aid training has been so widespread because of HB 1386 (82R), which I passed in 2011 that made several approved forms of Mental Health and suicide training for teachers optional. In 2013, Senator Bob Deuell (R-Greenville) and I passed companion bills SB 460/HB 3224 (83R) that made those several approved forms of Mental Health and suicide prevention training for teachers mandatory. Without these bills, it is likely that many teachers and school personnel would not receive this vital training.
The next recommendation is to "Provide Schools with Behavioral Threat Assessment Programs." In 2017, I authored HB 3887 (85R) which would have accomplished this by training teachers, counselors, nurses, administrators, and other staff, as well as law enforcement officers and social workers who regularly interact with students, to recognize children who are going through trauma and refer them to appropriate treatment. This bill passed out of the House, but was left pending in the Senate Committee on Education. I re-filed this bill and hope to see it advance this session.