Luxury Designer Isaac Moore comments on Gucci Blackface: Fashion or Faux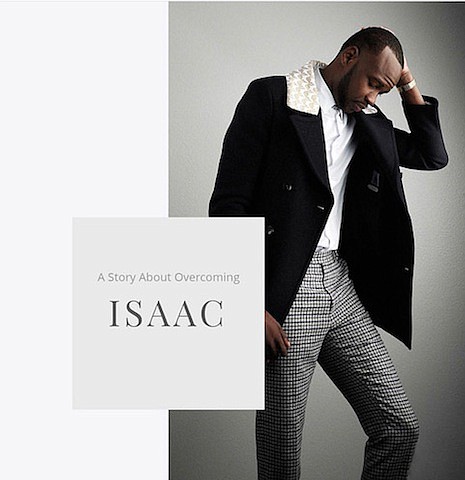 Houston, Texas – February 18, 2018 Isaac and Moore, up and coming Black American luxury designer had this to say about the Gucci Blackface controversy on newscaster's Isiah Carey's Isiah Factor Uncensored. "Let's focus on a solution versus focusing on the problem. The problem is systematic." Moore, who went from homelessness to becoming a successful fashion designer is well aware of the struggles a minority desiring to make it big in the industry faces. He literally had to be called out of his designer's closet to address this issue. His unwavering focus on "business as usual" is a symptom of his tenacity. Moore believes that with every "no" he's gotten, he's created his own "yes."
Moore's story starts with the abandonment of a drug addicted mother and a father who spent most of his life in prison. When other young men in his neighborhood were making the wrong choices, he was choosing to stay focused on his dream. He lived, ate and slept (often on park benches), to the tune of his anticipated future; it motivated him to stay alive even when it existing seemed impossible. He combats the "systematic" racism in the industry with pure professionalism and being excellent in everything he does.
The Isaac and Moore Collection
The Isaac and Moore Collection was birthed out of passion in 2005. Mr. Moore created the line to fill the void in the market for high-quality, innovative and comfortable garments. The Isaac Moore Collection was designed for the confident and original individual, who lives to fulfill their purpose. The line is a direct reflection of Mr. Moore's acute sense of style and originality. Moore, the creator of this unique brand of clothing took his initials and turned them into a powerful contraction "I'M," thus birthing the most powerful affirmation and slogan in the fashion world, "I AM THE MAN I WAS BORN TO BE." This brand is about the realization that the only thing separating an individual from their purpose is their mentality and once that has been altered, manifestation in the physical will follow suit.