Transformation Coach Evelyn Wilson Is Grooming Millennials to Stardom And Beyond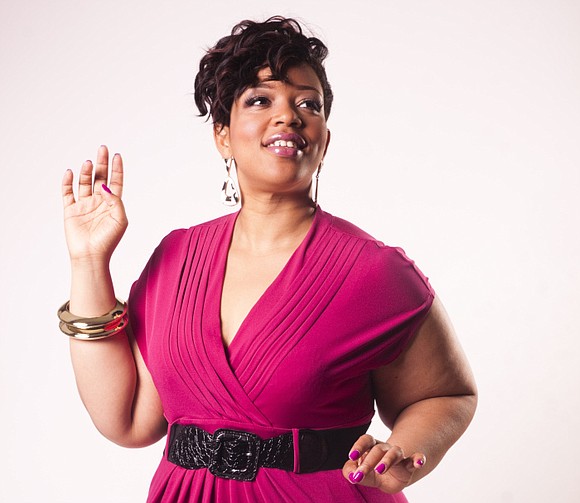 New York-based millennial lifestyle blogger, entrepreneur and global transformation coach Evelyn Wilson sparks hope within the community with her voice of transparency as she drops pounds in front of her followers. Wilson, a native Houstonian, is dedicated to a committed life for great health mentally, physically, and spiritually has brought followers to her movement.
"You have to be intentional when trying to commit to transformation week after week. I had to come up with techniques to deal with anxiety, " Evelyn stated.
It's the beginning of 2019 and this story couldn't have come to us at a better time, especially for those who are about being one-hundred percent real with themselves. Flawed and all, we think this chat with Mrs. Wilson might help you on your journey to finding the tools needed to accomplishing your personal goals and staying confident no matter what.
HSM: What was it like growing up in Houston?
Evelyn: I grew up in Hiarm Clark located in Southwest Houston. I was a different little girl, but, I always just dove for the top. I was always heavyset but that didn't stop my ambition to be active in music, being a singer and in the color guard. I went to Michael E. DeBakey High School for Health Professionals and furthered my education at Xavier University (Biology Major). My dad was a music minister, so the church has always been a part of my life. I attribute my spiritual foundation to knowing I can accomplish all things in my life through both good and bad that has taken me to where I am today.
HSM: When did your transformation begin?
Evelyn: My transformation started, really, when I went to Alcorn State University in Mississippi, but, before then it was triggered between middle school and high school. I felt like the transformation kept evolving. My dad decided to drive me down to Alcorn State where I was able to audition for the music program. People I didn't know knew me. They saw me as a young lady just being myself. In 2005, I pledged Alpha Kappa Alpha Sorority, Incorporated. I became a worship leader at a church in New Jersey where I taught choir for 10 years and had a non-profit organization called The Epic Movement Fine Arts where we held summer camps. Two years ago, I was in the midst of another transformation journey (365 Fit) mentally, spiritually and physically. It triggered what I'm doing now. I lost over 100 pounds.
HSM: What brought you to New York?
Evelyn: My husband got a new job there. So many things have happened since. I wrote a vision board in 2016 with New York on it and I had no idea this was gonna happen on it. That's really what I'm all about now. Those dreams and gifts you have on your heart, if you are intentionally tapping into some of those things, they'll flourish.
HSM: What is the No Ceiling Network? What does it stands for?