Adventure Awaits When You #UnlockTampaBay
Lisa Valadez | 1/18/2019, 4:55 p.m. | Updated on 1/28/2019, 5:22 p.m.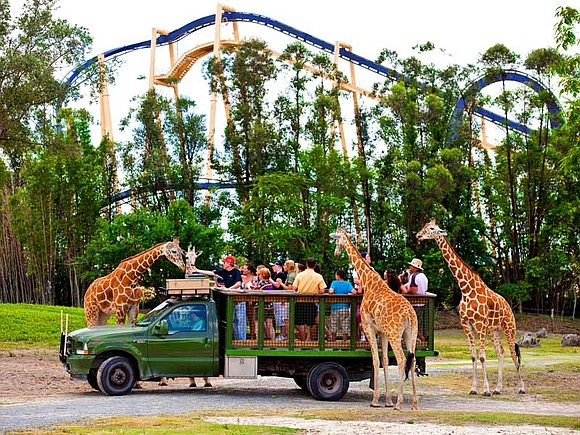 If the budget allows, splurge on a special behind the scenes experiences such as the penguin backstage pass. Here you will get a 3-minute behind the scenes experience with African penguins.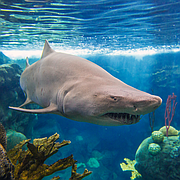 If you're for a "there's a first time for everything" moment, then sign up for a shark swim. This unique in-water reef experience will put you up close with over 1,000 types of fish including stingrays, barracudas, sea turtles, and sand tiger sharks. The coolest part is that you actually become part of the exhibit. You're actually experiencing the visitors watch in awe and amazement as a shark swims right up to you. (Yes I am very cool, thank you very much.) Also, no worries, there is an expert staff member in the water with you, guiding you the entire time.
Paddle Boarding
If you are like me, certain "activities" can seem like an impossible task – and for me, paddle boarding was one of them. Thinking to myself, why on earth did I sign up for this? After all, who exercises while on vacation? However, being the adventurist I was desperately trying to be and of course, I could now accomplish anything after swimming with sharks, I was determined to try another first.
The instructors of Urban Kai were amazing and their experience with first-timers, like me, was awesome. They patiently and thoroughly explained the basics of getting on the paddle board, standing up, how to paddle without completely exerting your energy right away – turning, stopping, etc. And while I admittedly did not complete the entire course, it is an experience to be had – the beauty of the calm breeze against my face while practically walking on water – I felt accomplished.
If you're lucky, you'll even get to experience marine life sighting.
Dining
Tampa Bay has many popular eateries along with many hidden gems. The growing city is a culinary adventure with a diverse restaurant scene.

Breakfast: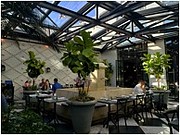 I have never been to London, but I imagine The Oxford Exchange is what London is like. This chic restaurant is a great breakfast option for those wanting more of a modern ambiance to sit and enjoy with company or perhaps to dining alone while reading a good book – (if you find yourself bookless, no worries, the Exchange has a book store!)
The Exchange offers a menu of simple meals featuring seasonal and organic ingredients. Whatever your menu choice, do yourself a favor and order the turmeric ginger tea.
Also, don't leave without exploring the bookstore (again), the coffee and teashop, or simply just taking in the sunlight in the spacious terrarium.
Lunch:
Can't decide what you exactly have a taste for? Head over to Armature Works, a premier waterfront food hall located on Tampa's RiverWalk offering more than a dozen innovative bars and eateries. However, if a sit down lunch with service is preferred, then in the same vicinity is Ulele. Ulele's menu features comfort foods inspired by Tampa Bay's early native and Spanish explorers. The restaurant also includes its own craft brewery.