'Hot damn!': Sam Rockwell, Amy Adams and more react to their Oscar nominations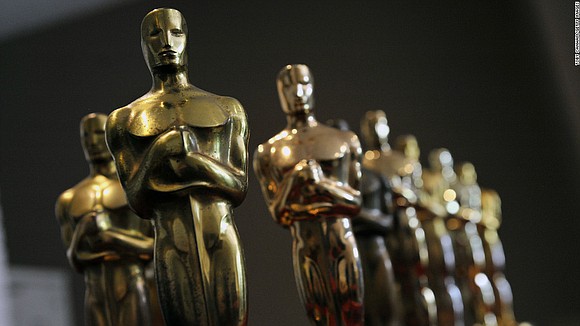 By Chloe Melas, CNN
(CNN) -- Some lucky people woke up Tuesday morning to news they'd been nominated for an Oscar.
Here's how some of the new nominees are reacting:
Amy Adams, best actress in a supporting role nominee for "Vice"
"Thank you so much to the Academy for this recognition. It is an honor to be nominated for a film that I loved making. I am grateful to Adam for writing such rich material and for creating such a wonderful work environment. I also want to congratulate the other nominees, my cast members, the crew and everyone who worked so hard on this film!"
Sam Rockwell, best actor in a supporting role nominee for "Vice"
"Hot damn! I am so truly honored to be recognized by the Academy again this year. Vice is such a special and important film to be a part of and I'm thrilled for Adam, Christian, Amy and Hank, as well as all of the cast and crew."
Phil Lord and Chris Miller, nominated for best animated feature for "Spider-Man: Into the Spider-Verse"
"This is an incredible honor. We're grateful to the Academy for recognizing the work of more than 800 artists and filmmakers who came together to tell the extraordinary story of Miles Morales in a groundbreaking way. In the last few months we've heard countless stories about parents whose children looked up at them while watching the film and said ;he looks like me,' or 'they speak Spanish like us,' or 'I want to grow up and be like her.' It's such a simple concept but that is the reason so many people worked so hard -- to make a movie that was worthy of Miles and makes everyone feel powerful and seen. Now more than ever, the world needs everyday superheroes and we are counting on everyone."
Mark Ronson, original song for "Shallow" in "A Star is Born"
"Such an honour to be nominated for an Oscar. And it makes it even more special to be nominated as part of this incredible film where the music is so powerful and emotional. Bradley Cooper got right what is nearly impossible in film, to show inside the creative process and make it feel honest and believable. And Lady Gaga's empowers that vision in the most beautiful and compelling way."
Adam McKay, best picture, best director and best original screenplay nominee for "Vice"
"My sincere thanks to the Academy for recognizing our incredible cast and crew, who worked so tirelessly on this movie that spans five decades. I'm just thrilled, flabbergasted and excited!"
Pawel Pawlikowski, best director and best foreign language film nominees for "Cold War"
"It is an incredible honor to be included amid this group of filmmakers, and I'm so grateful to the Academy. Sharing this very personal film with the world over the last year has been an unforgettable journey. I couldn't have done it without my producers Tanya Seghatchian and Ewa Puszczyńska, my luminous star Joanna Kulig, as well the support of Amazon Studios, which brought this film to the US. And a special congratulations to Łukasz Żal, whose brilliant lighting brought the film to life."