Brian d'Arcy James on The Ferryman and Being Directed by Sam Mendes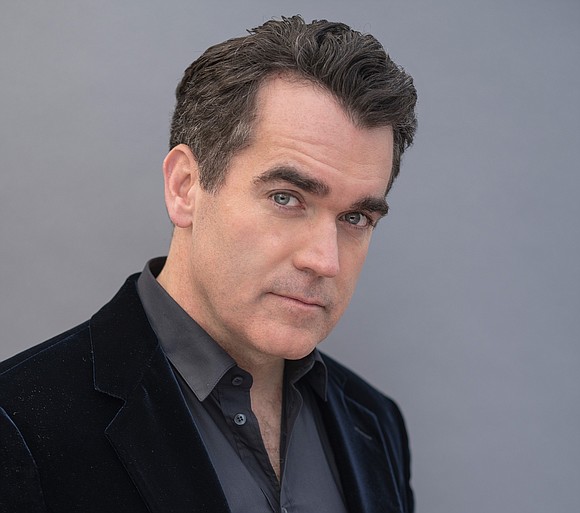 Actor Brian d'Arcy James delivers a tour de force performance as dashing and tormented Quinn Carney in the Broadway play, The Ferryman, winner of four 2019 Tony Awards including Best Play, Best Author (Jez Butterworth) and Best Director (Sam Mendes).
In the acclaimed three-act play, d'Arcy James leads a magnificent tapestry of ensemble actors through a mid-twentieth century piece taking place in Northern Ireland during a time of conflict between England and Ireland, against a backdrop of a family's celebration of the season's annual harvest. Casualties of war and forbidden love come to a head among emotionally charged, generational relationships playing out on a multi-textured stage. For frequent and occasional theatre goers, alike, The Ferryman is a can't miss Broadway experience.
This year, d'Arcy James can also be seen in films like The Kitchen starring Melissa McCarthy and Tiffany Haddish, a West Side Story reboot directed by Steven Spielberg, and Dark Phoenix starring Jennifer Lawrence and James McAvoy.
I sat down with Brian d'Arcy James to discuss his role in The Ferryman, being directed by the brilliant Sam Mendes, and having one foot on Broadway and the other in some of the coming year's most anticipated films.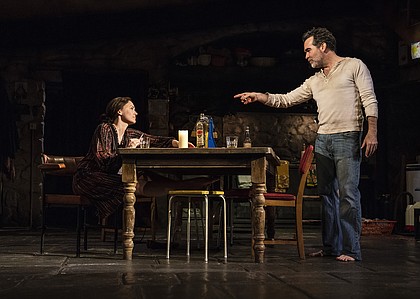 Allison Kugel: Your show, The Ferryman, is such a flawless piece of theatrical art; one of the most incredible theatre experiences I've ever had.
Brian d'Arcy James: That makes me so happy to hear.
Allison Kugel: The play is three hours and fifteen-minutes with intermission, but I didn't feel the time.
Brian d'Arcy James: I hear that quite a bit. People go in acknowledging the time, but then they say that it was not a factor at all, which is such a testament to the storytelling.
Allison Kugel: In film, you can rest and re-generate between takes, but with theatre, and especially with such an intense play as this one, how do you sustain the life of your character on stage for three hours?
Brian d'Arcy James: I would even take it a step further, by including the actual run of the show. Not only are you doing it nightly, for three hours a night, but you are having to keep that character alive for months at a time. Let me first give credit to the preceding cast who spent a lot more time in the shoes of these characters than we have. My hat's off to them for that reason, alone. It's a tall order, and you have to leave the pilot light on at all times, with the burner set on a low burn. That emotional life, the complexity of the situation that my character, and all the characters for that matter, find themselves in, requires a connection to that emotional life continuously throughout the run of the show. You have to open up and let that flame burn higher when you are doing the show. In order to do that, you have to keep it on a low burn in your own life, so that you are not sitting by a fireside with two sticks rubbing them together, hoping you can spark a flame during each performance.