Renowned Architect of Historic Projects Leaves Profound Legacy Which Had Houston Connection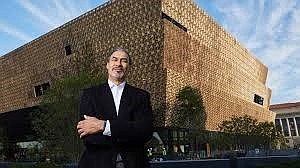 The renowned architect, Phillip (Phil) Freelon, who was the lead designer of the Smithsonian National African American Museum of History & Culture in Washington D.C., died last week. Freelon had been diagnosed with amyotrophic lateral sclerosis or better known as ALS or Lou Gehrig's disease.
Freelon also had a significant Houston connection as lead designer and architect for the $33.5 million renovation of Emancipation Park, a historic public space in Houston's Third Ward and the first public park in Texas. He was deeply moved by the story of the creation of the park. He understood the park's historical context and was able to capture its rich history in the design process. He said, "We believe that the design, structure and landscape has to be of its time and of its place. The historical context is a major driver in our design process and we were blown away by the story here of Emancipation Park."
The land for Emancipation Park was purchased by former enslaved African Americans in 1872 who had the fortitude to pool together $800 to purchase the 10 acres of land to celebrate their freedom. It has been a community hub for generations especially during the Jim Crow era when it contained the only swimming pool and public park in the city open to African Americans until the 1950s. The renovation was made possible with funding from the OST/Almeda Corridors Redevelopment Authority – TIRZ #7 in partnership with the City of Houston, Parks & Recreation Department (HPARD) along with other funding sources. The park officially reopened in June, 2017.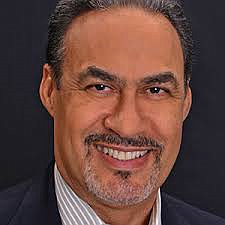 Theola Petteway, Executive Director of the OST/Almeda Corridors Redevelopment Authority said, "On behalf of the OST/Almeda Redevelopment Authority and the Greater Southeast Management District, we offer our sincerest condolences to the Freelon family for their tremendous loss. We mourn with them as we continue to honor and celebrate Phil for his award-winning talent of capturing the essence of the history of Emancipation Park. His contributions will live on forever."
Freelon was known for his community awareness and inspirational designs coupled with his humanitarian spirit. Some of his other historic designs include Atlanta's National Center for Civil and Human Rights and San Francisco's Museum of the African Diaspora. The Emancipation Park project expresses the unique ideals of the community for which he championed.