CEO Leadership and Training Academy Partners Launches with "Head Start" to New Business Owners by Registering 100 Businesses in 1 Day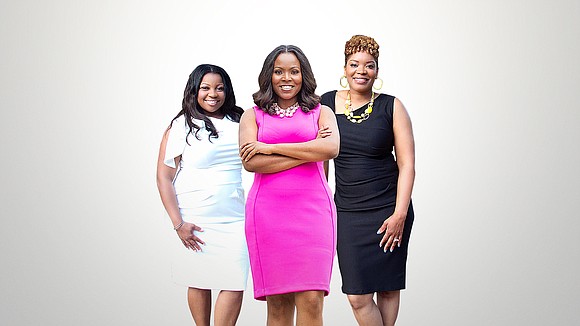 [HOUSTON, TX - JULY 22, 2019] -- CEO Leadership & Training Academy announces the launch of its cutting-edge program and training model, which provides access to business fundamentals, master classes, one-on-one coaching and consultation for business start-ups and entrepreneurs in search of professional guidance. The Academy celebrates its opening with an unprecedented event, CEO Head Start: 1 Day, 100 Businesses, to be held on Saturday, August 31st, 2019, from 10am-4pm, at NuWorld Epicenter (16800 Imperial Valley Dr.). The all-inclusive, one-day event serves as a one-stop-shop for those looking to register their businesses and get started on their entrepreneurial journeys.
Co-founders Mya Carroll, Dr. Toscha Dickerson and Shanell Foster, all established business advisors who have provided professional counseling services in areas of business operations, financial management, and strategy/supply chain management, are influential members of Houston's business community and the driving force behind the Academy.
CEO Leadership & Training Academy is prepared to register 100 business startups in one day. SCORE, the nationally recognized nonprofit which has helped more than 11 million entrepreneurs realize their professional aspirations through the provision of free resources, mentoring and education, will provide ten knowledgeable mentors to counsel participants and answer questions concerning best business practices. In addition to registering their business entities, participants will also receive on-site legal counsel, access to various vendors relevant to business start-ups and professional workshops, which cover marketing and PR, human resources, finance and business structure.

Co-founder Dr. Toscha Dickerson says, "We decided to combine our expertise and form a company that provides all of the necessary skills and services for your business to be successful in one place."
CEO Leadership and Training Academy offers two packages for emerging entrepreneurs: the Emerging Business Owners Package services start-up business (0-5 years in existence); this option comes with a one-on-one consultation, as well as operational, financial and business strategy. The CEO Business Owners Package services businesses that have been in existence for at least five years.
For more information, visit https://www.ceosuccessmodel.com/.